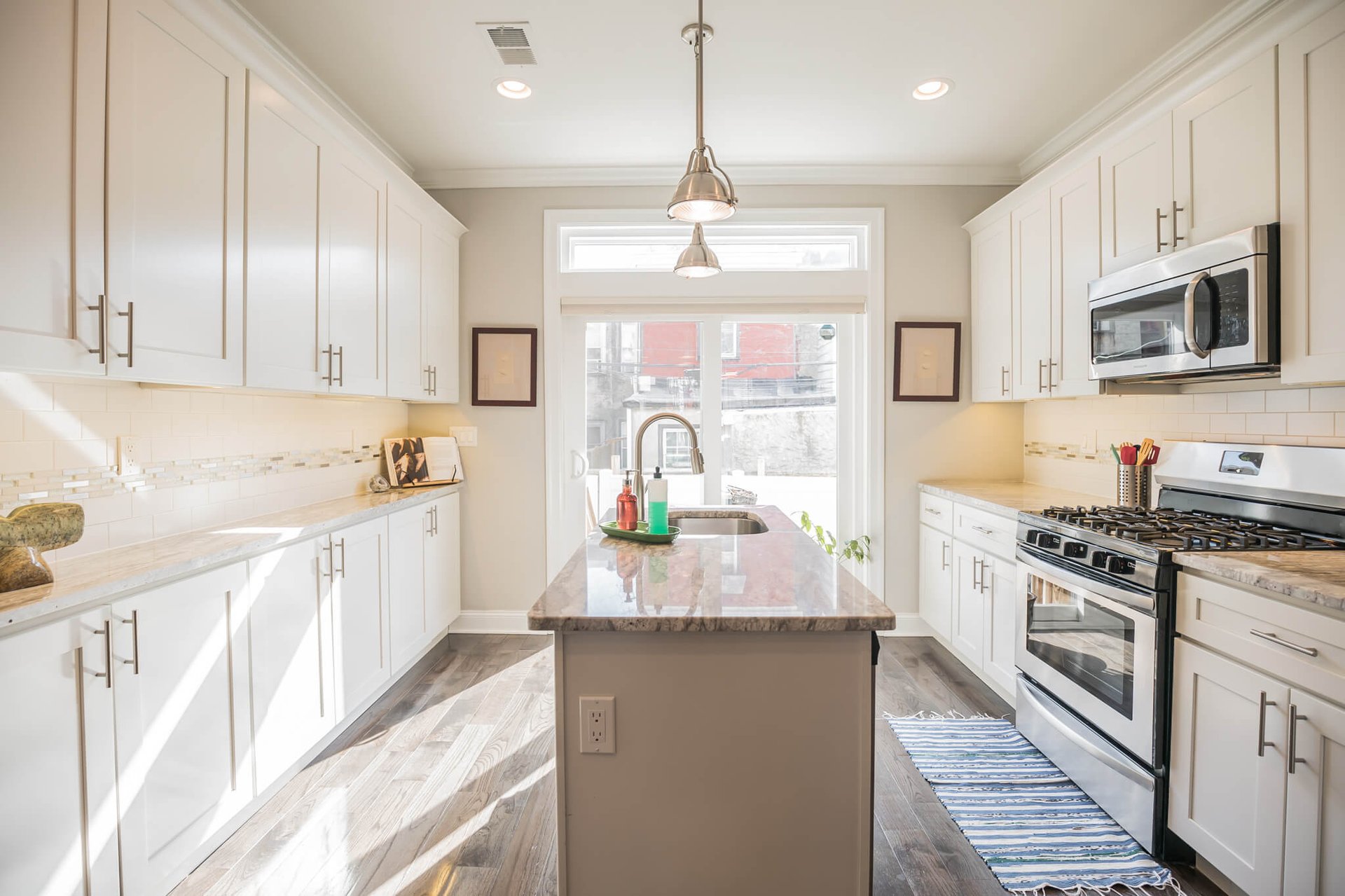 Should You Renovate Before Selling Your Home? The Definitive Guide
Posted on May 27, 2020
---
When it comes time to sell, many homeowners wonder: can I get more money for my house, if I renovate it first? Homeowners are aware that buyers gravitate toward features like contemporary bathrooms, and kitchens with energy-efficient appliances.
The truth is complicated, though, because certain renovations will never raise the value of your home enough for you to break even on the cost. You need to be strategic about the home updates you make so that you meet your goal of profiting more money or selling your home faster without accruing more costs for yourself.
Here's what you need to know about renovating your home.
Use Remodeling Magazine's Regional Guide to Estimate ROI
We love Remodeling magazine's cost vs. value guide because it gives region-specific information on renovation projects. In the Mid-Atlantic region (NY/PA/DE), for example, the top three most valuable remodeling projects are:
Garage door replacements, which recoup 106.3% of their cost
Manufactured stone veneer siding replacements, which recoup 89.8% of their cost
Fiber cement siding replacements, which recoups 85.5% of their cost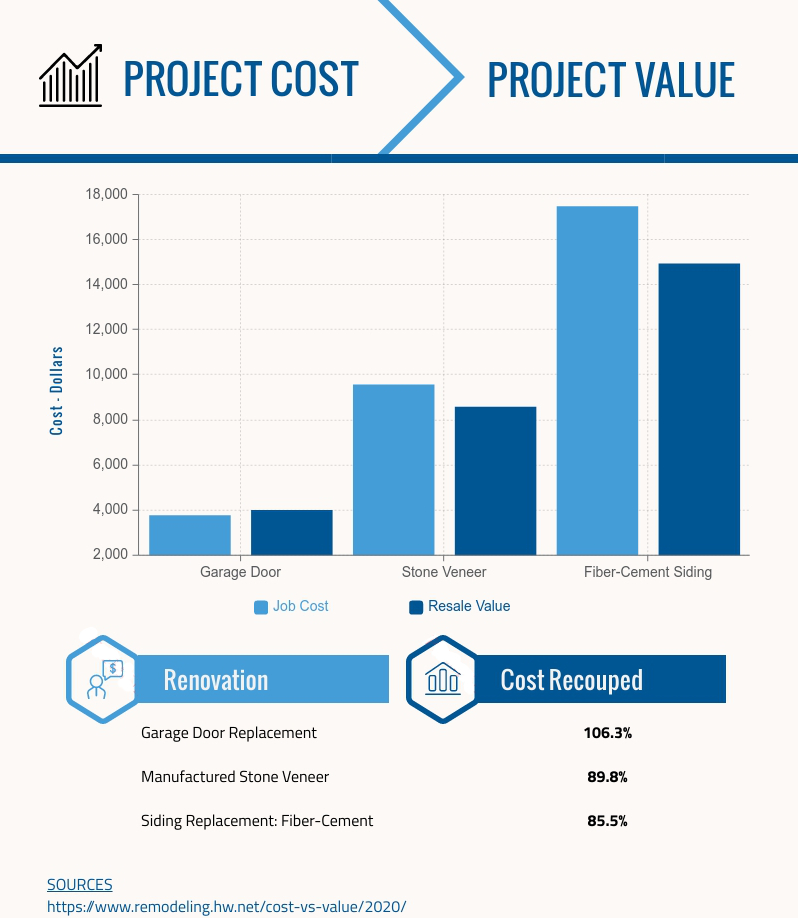 The guide makes it pretty clear, though, that you shouldn't expect most renovations to generate profit, even if they generate value. If you pay $5,000 for a project and your home only sells for $4,000 more, you've created value, but lost profit.
"Because we've been in such a seller's market, it's really hard to justify doing renovations and thinking you're going to get a return on investment dollar for dollar," explains Houwzer listing agent Ross Hatton.
There are many reasons homeowners will choose to renovate anyway, such as trying to sell in a sleepy market, or absorbing the cost of labor through DIY jobs – two factors we'll address later.
When it comes to renovations that can make your home a more desirable property, there are two things buyers are reliably drawn to: updated kitchens, and updated bathrooms.
The average cost for a minor kitchen remodel nationally is $23,452, and homeowners recoup 77.6% of the cost. The average cost for a mid-range bath remodel is $21,377, with homeowners recouping 64% of the cost.
And if you don't plan to sell for another couple years, then it could definitely make sense to renovate now – so that you can enjoy the improvement, then recoup some of the cost later on.
Before tackling any project, it's worth taking a look at their city-by-city remodeling data to make sure you're on the right track. It's also a good resource for setting expectations for what your budget should be.
Exterior v. Interior Renovations: Which Has The Bigger Payoff?
When we think about home renovations, our minds tend to jump to interior renovations. When we look at the national averages for home renovation costs in 2020, however, it's worth pointing out that 9/10 of the most profitable renovations can be considered outdoor renovations, such as deck additions, vinyl siding replacements, and stone veneer.
Why? It's psychological: people still judge a book by its cover. The first impression people have of a home, whether that's through photos or from a showing, is its exterior, and this impression can have a remarkable impact on how they view the rest of your home.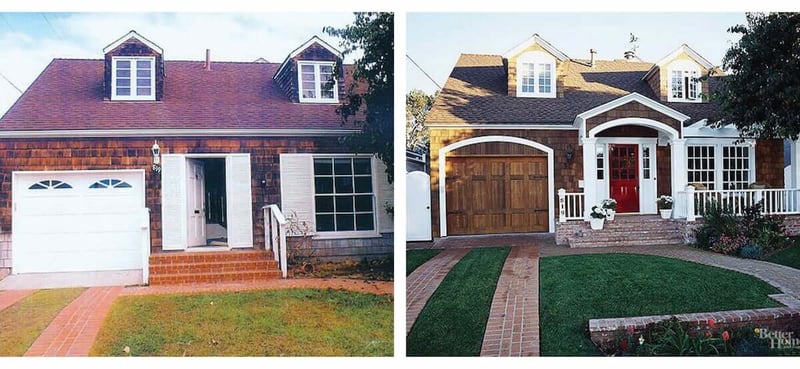 An exterior renovation gave this home charming curb appeal. (Image source: Better Homes & Gardens)
In fact, studies on first impressions have indicated that the first several seconds matter most, and people often form strong biases about whether something is "good" or "bad" that are hard to shake.
Hatton notes that having an attractive exterior can result in more clicks, and thereby more interested buyers for your home. "I tell sellers that because 98% of home sales start online, and the MLS requires the first photo of the listing to be an exterior shot, it can pay off to make sure this space is both tidy and attractive." That beautiful interior won't matter if buyers don't make it past the front door!
The benefits of addressing outdoor renovations first are three-fold: first, they'll get you the best return for your money. Second, they'll often be the easiest on your wallet, as exterior projects tend to be more affordable than indoor ones. And third, they will encourage more buyers to view your property (and potentially fall in love with it).
Increasing Profit Through DIY
Since labor is one of the major costs involved in home renovations, tackling projects yourself is a great way for you to cut down the costs – and can even make the renovation profitable. Not all home renovations can or should be DIY projects, of course – you're always better off hiring a professional to do electrical work, roof work, etc.
But some projects don't require as much expertise as they do patience and willpower. Thanks to the internet (especially Youtube), it's possible to get step-by-step instruction and tips for projects like: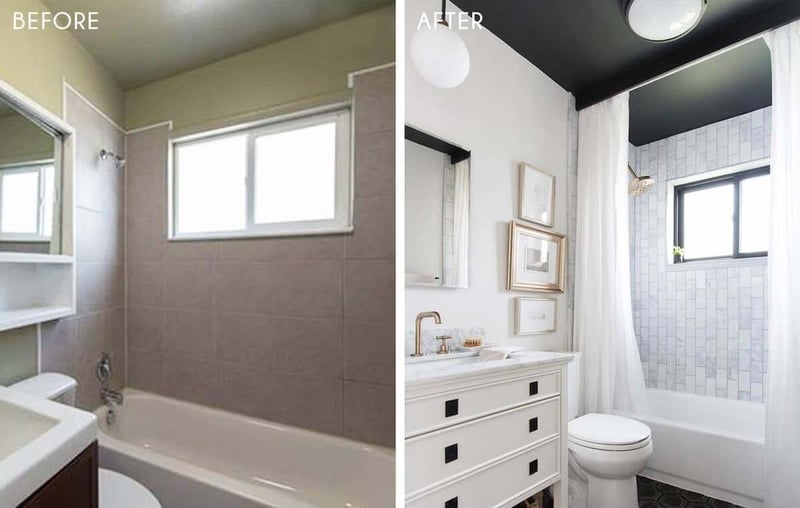 The homeowners completed this bathroom redo in 6 weeks for $5k. (Image source: Style By Emily Henderson)
The key to a successful DIY renovation is taking on small, manageable projects that you have the time and energy to see through to the finish – because a half-finished project is often worse than not updating at all.
"What we always see that brings the most value is the little things that the eye is drawn to: caulking, paint touch up, and tidiness," notes Hatton. "If a property is presented as clean, nice, and well taken care of, I think that speaks to who the sellers are and the care that is put into the home."
House Flipping Mentality: One Project v. Multiple Projects
It's no secret that plenty of people in the DIY space flip houses – adding many thousands of dollars to the value of their property in a short time. This shows that renovations can be profitable.
There are a few reasons house flipping is profitable; one reason lies in scale. Home flippers renovate the entire home, transforming a home that was poorly maintained into a contemporary living space.
A house flipper who buys a cheap home but only updates the kitchen, isn't going to see a large enough return on their investment.
Why, exactly? There are two main tiers of buyers:
Want it now: Those who are looking for a modern, updated property. This buyer is willing to pay more because they don't have the time, know-how, or desire to renovate themselves. Generation X buyers with older kids often fall in this category.
Fix it up: Those who are willing to buy a "fixer-upper" home with the understanding that they can make changes incrementally, often by themselves. These buyers have time to renovate and are looking to pay less for diamonds in the rough. First-time homebuyer millennials often fall into this category.
Of course, there are plenty of buyers who fall somewhere on the spectrum between these, but this represents two major buyer types. By updating a kitchen but nothing else, you won't make your home any more appealing to the fixer-upper group (and you may price them out), and you'll still alienate the "want it now" buyers who still don't have time to re-do the porch and the bathroom.
For this reason, it makes sense to apply the house flipping mentality to your own home. By making several updates at once, you can level-up your home appeal and get a greater return on investment than you would by fixing a single feature. This may mean scaling down your plans: instead of a full kitchen redo, consider focusing on replacing your outdated laminate countertop with granite and re-painting the cabinets, getting rid of the old tile on your bathroom walls, and pulling up the old carpeting from your stairs to reveal the original hardwood beneath.
Hot Markets v. Sleepy Markets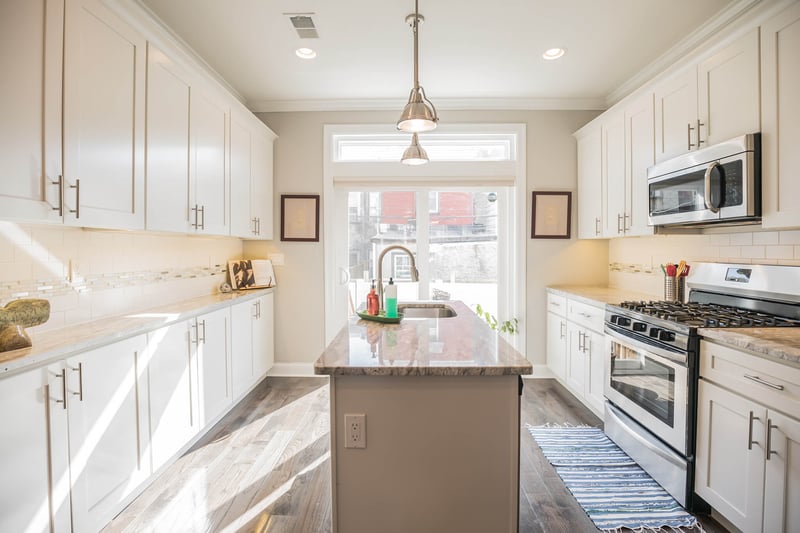 When you're trying to decide whether or not to renovate before selling your home, an important consideration should be your location. Look at what comparable homes have sold for in your area, and their days on market.
Although you may live in what's considered a "hot" city, demand tends to vary widely by neighborhood. Finding comps similar to your home will help you determine how hot your local market really is. Our listing agents can pull information on local comps for you and help you decide how to move forward.
If it turns out that your home is located in a sleepier market, renovating your home makes a lot more sense than it would for someone who is almost guaranteed to sell their home in the first 30 days. It will definitely make sense if you are on a timeline and want to improve the likelihood that your home will sell fast.
"There's some neighborhoods where you might need to spend some money on the outside, to be a step above everybody else," notes Hatton, emphasizing that this is especially true in areas with a lot of new construction. "And sometimes it's an expectation for the neighborhood."
Use a Listing Agent as a Valuable Resource
Every market is unique and each home has its own challenges and redeeming qualities. Although it's possible to read a guide like this one, an experienced listing agent is going to be the best resource to help you determine which updates are worth it for your market and how they will impact your bottom line.
You can schedule a free consultation with one of our top-rated salaried listing agents. They'll take a tour of your home and give you an honest, informed breakdown of how much it's worth, what needs attention, and whether there's any real value in renovating.
Because our agents are paid a salary, rather than a commission, you don't have to worry about getting pressured to sell your home before you're ready. If you want to sell your home now, or six months from now once your renovations are done, our agents don't mind waiting.
If your sole goal for renovations is simply to walk away with more money from your home's sale, it's worth noting the savings Houwzer provides sellers at the closing table. We offer full-service with a top-rated agent for a 1% listing fee, saving the average homeowner $15,000 in agent commissions. During the listing consultation, our agent will also explain the other costs associated with selling your home and break down how much you can save if you choose to sell with Houwzer.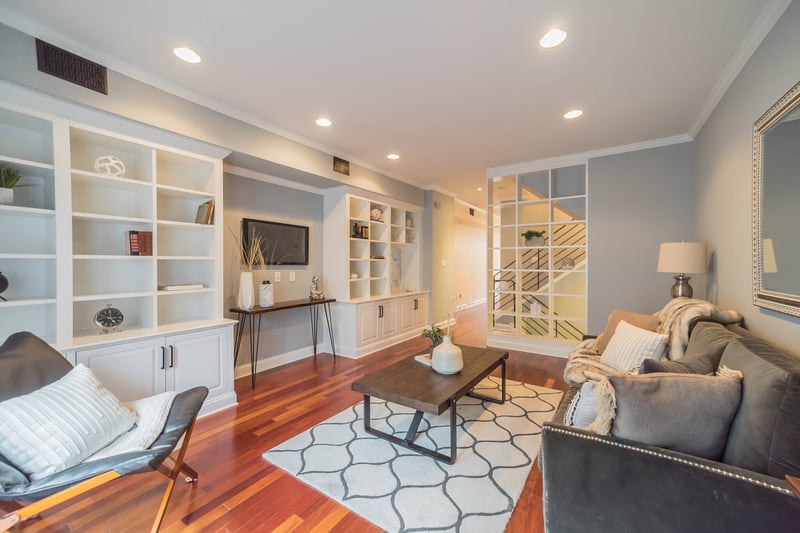 Be Prepared for 2022-2023 to be Anomaly Years
Though past data on renovations is useful for predicting cost/value relationships, the problem with looking at past data to understand future costs is that it doesn't take into account the ongoing impact of COVID-19, as well as Russia's war with Ukraine.
Despite the vaccine rollout, the impact on global supply chains and local labor continues.
The cost of imported goods rose dramatically last year due to supply chain disruption, and when prices go up, you have to work harder to recoup your investment. Already in 2022, economic sanctions on Russia could impact the price of renovations (10% of the U.S.'s hardwood plywood supply comes from Russia).
This doesn't mean "never renovate," but put extra thought into where your money is most needed; obtaining accurate price estimates becomes even more important.
On the flip side, if the market does change and move closer to a buyer's market, then homeowners who have invested in keeping their homes attractive will be at an advantage, as buyers can afford to be pickier about their choices.
Conclusion: Should You Renovate Before Selling?
There's no one-size-fits-all solution for deciding whether or not to renovate your home.
Sometimes it can make a lot of sense to renovate your home before selling; at other times, you'll never recoup the total cost or see a difference in how fast the home sells.
"When you spend real money now, you're assuming that the buyer who is interested in your home wants that," warns Hatton. "Trying to predict what the buyer will want with your own money is not a great way to operate, as opposed to finding the right buyer and talking through their concerns."
Homeowners who take on smaller projects that have more universal appeal – like paint touch ups, or beautifying their front gardens – are going to benefit the most from their investment.
While there are home projects that can add value to your house, the easiest way to walk away with the most money in your pocket is simply by hiring a salaried agent who charges a fair flat fee, which will save you thousands of dollars in agent commissions. Our top-rated agents will be honest with you about what is worth fixing and what will have the best ROI, but also diligently fight for you when it comes to negotiating a final price.
For Further Reading
Get the Knowledge You Need to Win
---
Subscribe to our newsletter to get essential real estate insights.
Recent Articles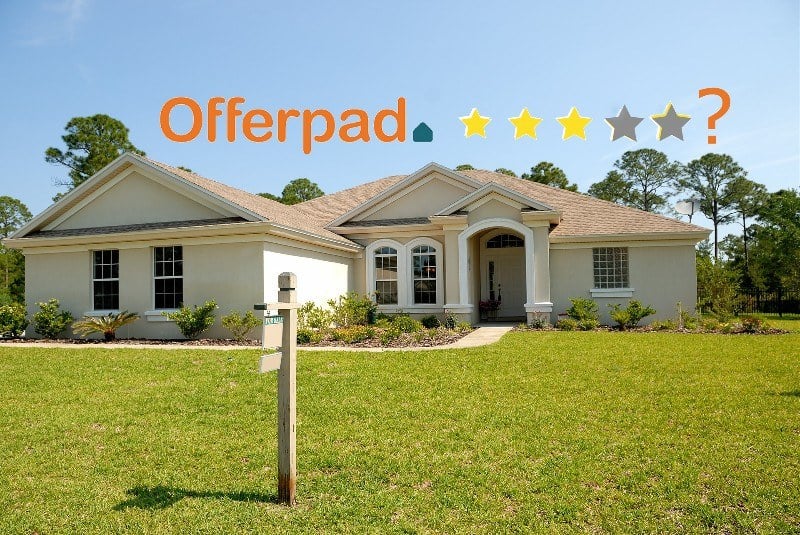 Posted on May 27, 2020
What is Offerpad? Offerpad is an iBuyer company that buys homes directly from homeowners, saving...