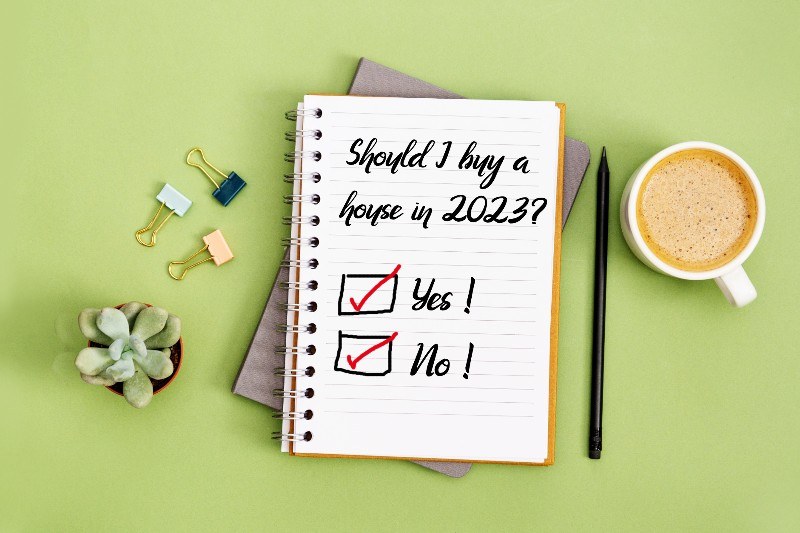 Should I Buy a Home in 2023 or Wait? Read This First
Posted on Nov 23, 2022
---
Rising home prices have been a hurdle for everyone, and now interest rates have risen to make the situation complicated in a different way.
Many would-be homebuyers are asking themselves: should I prepare for the 2023 spring market? Or expect to wait this one out?
There's no right answer, but understanding what the market will look like next year might help you make a better-informed decision. Here's what you should know.
Home Prices are Rising At a Slower Pace
Home prices are not rising as dramatically as they were, but they're still inching up in some places. Overall, the market is experiencing a correction in 2023 - not a crash. Experts expect prices to roll back from their peak, but high demand for houses will keep prices from dropping too wildly. Here's what they're saying:
Due to reduced inventory, "Home prices won't drop in 2023," predicts Nadia Evangelou, senior economist and director of Real Estate Research for the National Association of Realtors. "I expect pricing to be relatively flat, increasing by only 1%."
Goldman Sachs' G-10 home price model suggests home prices will decline by around 5% to 10% from the peak.
Freddie Mac anticipates the for-sale cost of a home to drop .2% in 2023.
If you continue to wait the market, prices may drop and provide a bit of relief.
But if you're hoping for the bottom to fall out from the market, you may want to have a backup plan.
Inventory is on the Rise
One of the reasons home prices shot up so quickly was a basic lack of supply. Low supply + high demand = higher prices. Over the last several months, though, inventory has slowly but steadily risen on the market, and this trend is likely to continue for a few reasons.
iBuyers are letting go of the inventory they bought up when home prices were rising rapidly.
Investors took advantage of low interest rates and snapped up thousands of homes over the past year - their purchasing has cooled off as interest rates have risen.
Home sellers were holding onto their homes when prices surged because they didn't want to sell, then struggle to buy in the ultra-competitive market.
During COVID-19, space was extra desirable, and being able to go out didn't matter at all. Post-vaccine, areas that were incredibly hot during 2020 - like Boise, Idaho - are now feeling the pinch. Cafes, offices, and co-working spaces have alleviated some of the need to have multiple office spaces at home.
"We already see a shift to an increase in inventory. Some people who held off selling during the pandemic are now ready to make a move. However, there are way fewer buyers in the market. Many got 'priced out' and many held off, hoping the rates will come down," explains Jack Mager, an experienced Houwzer buyer agent. "While analysts absolutely do see lower rates in the future, there is just no credible prediction that they will get below pre-pandemic levels ever again. The financial markets and the FED see 'cheap money' (low interest rates) as a main contributor to inflation."
Will it be a buyer's market in 2023?
The benefit for buyers in 2023 is two-fold: one, more inventory helps tamp down price increases. Two, more inventory means more buying power. Sellers can no longer rely on having 20 bids for their house - they need to give buyers concessions, rather than the other way around.
What potential home buyers will need to watch in 2023 is national housing inventory. About 5-6 months of housing inventory is considered a balanced market, and past 6 months' will make it a buyer's market. Currently, inventory sits at about 3.3 months' supply (up from a low of 2.4 in October 2021).
Interest Rates Are Here to Stay
Paying $5 for a slice of pizza is hard to swallow after getting pizza for free, but when it comes to mortgage rates, the "free pizza" days are over. Mortgage rates hit what might be once-in-a-generation lows during the pandemic, but inflation-busting efforts have pushed them back up into the mid-6s.
For now, mortgage experts are forecasting a wide range of potential scores for next year.
The Mortgage Bankers Association (MBA) is predicting an average of 5.4% by the end of 2023
Fannie Mae is predicting an average of around 6.4% throughout the year
The Economic Forecast Agency (EFA) is predicting up to 11% by the end of 2023
It's worth noting that many experts predicted a high of 4% for this year, which turned out to be far too low.
While these estimates vary widely, one reality holds steady: so far, no one is expecting rates to drop dramatically. So if you're waiting for rates to fall back to 3% again, you might find yourself waiting a long time.
"Waiting is a gamble. Right now, analysts foresee interest rates moving a little closer to pre-pandemic levels within the next 8-16 months. However, we are in a very volatile economical situation," explains Mager. "Nobody is able to accurately predict where the financial markets are headed in the near future. Just earlier this month, rates dropped half a percent, basically overnight, only to rise again, after the FED announced another 75 basis point raise."
It isn't all doom and gloom when it comes to rates, however.
For one thing, mortgage rates aren't set in stone. If they do significantly drop in the future, you can usually opt to refinance. Though this will come with an origination fee, it can ultimately save you many thousands of dollars over the lifetime of your mortgage.
There are also alternative ways to set up your mortgage, many of which are gaining ground now that buyers have more negotiating power than they did last year.
2-1 buydowns can be requested from the seller - this will buy your rate down for two years (2% the first year, 1% the second year).
ARM mortgages - adjustable rate mortgages today come with a fixed rate period in the beginning, and the rate borrowers receive will be lower than the fixed rate mortgage. A 7/1 ARM, for example, has a fixed rate for the first seven years. This can be a good option for people who don't anticipate living in the home for the full 30 years (or who aren't worried about future fluctuations).
Mortgage points - rather than putting all your available money into your down payment, consider buying down your rate with mortgage points. A mortgage point usually costs 1% of your loan, and lowers your rate by .25% per point.
The right solution for you depends on your unique circumstances - including your personal finances and how long you plan to live in the home. Start a conversation with a mortgage advisor to find out your options and get the ball rolling.

Rental Rates are Expected to Rise
The trouble with waiting to buy a home is that waiting isn't free. You're still paying off your landlord's mortgage - and in all likelihood, you'll be paying more in 2023 than you did in 2022. Average rental rates are expected to rise this year.
If you're still renting while you wait to buy a home, keep in mind that even if you buy a home that's more expensive than you hoped for, you at least get the chance to build up your own equity.
"My main argument for buying a home now, especially if you buy for the first time: as long as you rent, every payment you make goes into your landlord's pocket. You will never see a penny of that money ever again," notes Mager. "If you own a home, each and every payment you make basically goes into your pocket. You create equity, that you can dip into down the road, if needed. Or, once you sell the home, you can use that equity for upscaling, or at retirement, add a massive chunk of money to your nest egg for the golden years."
Your Longterm Plan May Impact Whether it Makes Sense to Buy
Buying a home is usually a good investment - if you plan to stay there a few years. This allows you to both build up equity and make back the money you spent on closing costs like the appraisal, the inspection, mortgage origination fees, etc.
If you feel reasonably confident that you'll live in your home for at least four to five years, then buying right now may make sense for you - especially because you'll be locking in your mortgage payments, which will help protect you from inflation and the rising costs of the rental market.
"Real Estate has always been cyclical," observes Mager. "And while people are spooked by the high rates at the moment, they should keep in mind that a home that is well maintained and updated over time, will always, no exception, be worth more in the future."
If you don't have a five year plan, however, buying might not make sense. If you decide to move two years from now, for example, you could opt to rent out your home instead of selling (make sure to double check with your HOA that this is allowed, if you have one) - but your overall liquidity will be reduced, and being a landlord isn't for everyone. In this situation, it might be best to hold off on buying a home.
So: Will Spring 2023 be a Good Year to Buy a House?
An estimated 7 million homes will be up for sale in the U.S. in 2023. While it might not be the ideal time to buy, there are costs and benefits associated with both buying and waiting.
Carefully weigh the risks of all options, and be practical about what is sustainable financially.
2023 may not be the best year to buy a house, but that doesn't mean it's a bad choice to buy a house - it may still make better financial sense to get out of the rental market, or a house that doesn't fit your current needs, than wait.
Want to talk through your options with a qualified agent?
For Further Reading
Get the Knowledge You Need to Win
---
Subscribe to our newsletter to get essential real estate insights.
Recent Articles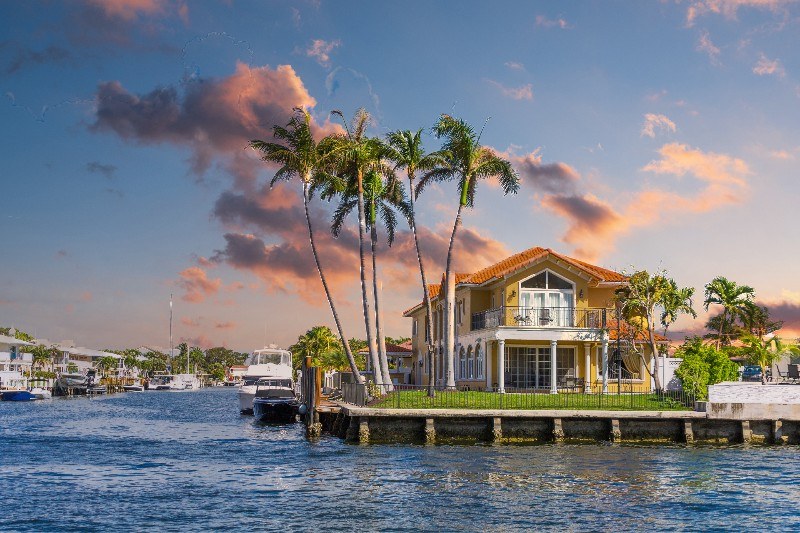 Posted on Nov 23, 2022
The rapid property appreciation experienced in 2021 hit Florida especially hard. At its peak in...