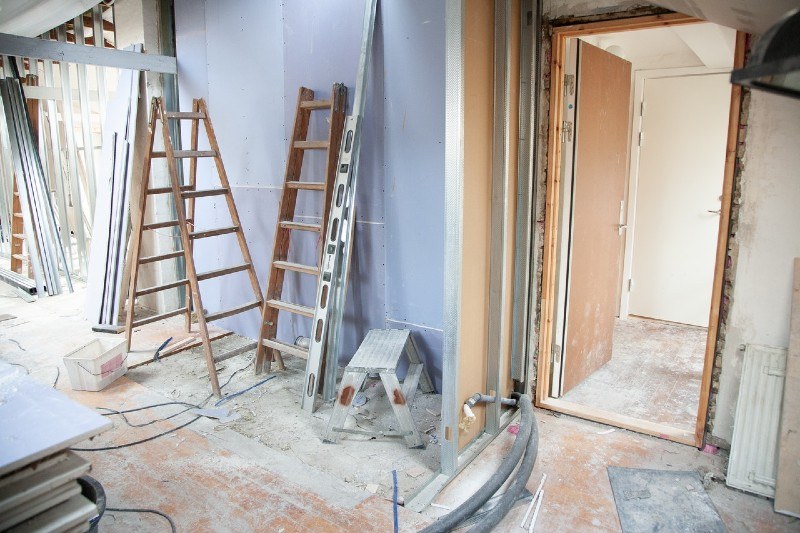 How to Flip a House in Philadelphia: The Beginner's Guide
Posted on Dec 16, 2020
---
The popularity of house flipping shows like Flip This House and Masters of Flip have fueled public interest in home flipping - and can even make it look easy. However, there's a lot you should evaluate before pouring your money, your time, and possibly your sanity into house flipping. Here's what you need to know about flipping houses in Philadelphia.
Philadelphia is a Flip-Perfect City
Not every city is still rife with house flipping opportunities. Nationwide, there's a shortage of available homes right now, leading to a persistent seller's market - and making it harder to find the cheap homes that work best for flipping. Adding to that: the cost of labor and materials continue to rise, making rehabs more expensive to finish.
As the Inquirer has noted, though, Philadelphia stands out as a city where home flippers can still make substantial profit.
"In the third quarter of 2017, Philadelphia metro area flippers earned an average $95,875 gross profit. That's a 114 percent return on investment — the third highest in the nation."
And the trend has continued into 2020, with The Motley Fool rating Philadelphia as one of the top cities for highest return on investment for property flipping.
First Step for Fix and Flip: Buy a House
Work With an Agent
Your home flipping journey can't begin without a house. Working with an experienced real estate agent is a good idea, especially if you don't have a lot of experience in real estate. Why? Your agent can direct you to homes that may be in need of serious updates, but have the "bones" of a good property (whether that's a desirable neighborhood, big yard, hardwood floors, access to public transportation, etc).
Understanding the local real estate market is key to starting your home flipping journey on the right foot. Buy the right home in the wrong neighborhood for a quick sale, and you might end up tanking your profitability:
"If it's in a neighborhood where there's not enough turnover and things tend to not appreciate very well, and no one buys there in the season that's going to be hitting in two months, it's going to be pointless because it's going to sit on the market for the next six," explains experienced buyer's agent Emily Franklin. "That home, no matter how easy to fix up and how good it looks like on the surface, as an investment you're not going to get your return.
So it's not just how easy is it going to be to fix up, it's also: where is it located, and what are the sales patterns of that neighborhood. So you have to combine the two, when you consider how much it's going to cost."
Foreclosed Auction Homes
Many house flippers find their homes at public auctions, where foreclosed homes are sold. It's possible to get a good deal on foreclosed homes - but the savings does come with substantial risk.
Foreclosed homes have often been abandoned by the time they get to the market, which can lead to a variety of problems - mold damage is a common issue, for example. It's also likely that the home has many of the issues that would normally pop up during a home inspection (like water damage or a badly done renovation) - but you won't be able to view the home at all before buying it.
In addition, most banks will not give you a loan for an auction home, so you'll need to rely on cash or loans from alternative sources (friends and family, or an investor).
In Philadelphia, you can find available auction homes through the Sheriff's Office.
Find FSBOs
If you have a neighborhood or region in mind, take a walk around and see if there's any FSBO (for sale by owner) signs out (you may find them on the MLS as well). FSBO homes can be great investment opportunities because FSBO homes sell for an average of $60,000 less than they would on the open market. And because agents aren't usually taking clients to FSBOs, you'll likely have less competition as well.
The big issue with buying FSBO homes, though, is that the homeowner isn't relying on the guidance of an experienced Realtor. A home is a major expense, and you'll want to make sure all your legal paperwork is in order when buying a new home - especially if it's investment property. Proceed with caution here.
What to Avoid
Though there's no hard and fast rule of what to avoid when it comes to flipping houses, there's a few things you may want to avoid in order to increase your chances of maintaining high profitability (and not getting stuck with the property for longer than necessary).
Avoid homes with extensive structural damage (load bearing walls, roof replacement, etc).
Avoid old homes (pre-1950s) if you are just starting out: though there are many good deals, they are more likely to have unforeseen challenges and require more than a quick cosmetic update.
Avoid running out of cash: assume there will be unanticipated expenses, such as contract work running overtime.
"An issue many flippers have a problem with is knowing where to spend money and, more importantly, knowing when to stop," notes experienced home flipper Marcia Socas. "In reality, a flipper does not have the same budget as the reality TV people have. Remember those are TV shows with budgets behind them."
Her advice for beginners? "As a flipper, you need to focus on the areas that will give you the best return on your investment (kitchen, bathrooms, lighting) and then bargain shop for your supplies. Go to the granite yards and get the best deal, comparison shop online for lighting, speak with your local hardware store and ask them for a 10% discount on your large order, etc."
What neighborhoods are good for flipping in Philadelphia?
Although neighborhoods like Fishtown may have gotten a lot of hype for home flipping in years previous, it will likely be difficult to achieve profitability there for beginners - the area has already seen home prices rise 33% year over year, and the average home now sells for almost $400,000.
Your best bet for buying and flipping a home is finding a neighborhood that has the qualities people are looking for - nearby places to eat and drink, walkability, proximity to the city, nearby schools for families. Plenty of neighborhoods in Philadelphia now qualify as "up and coming" and continue to accommodate the city's growing population.
Popular investment areas in Philadelphia right now include: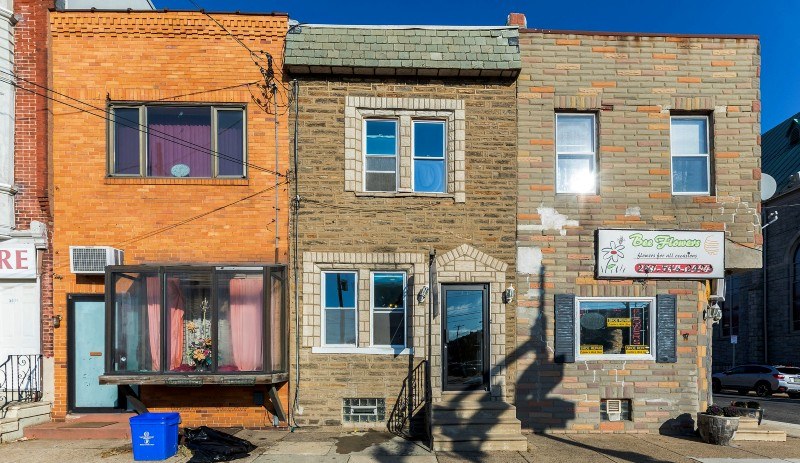 This home (middle) in Port Richmond sold through Houwzer for $145,000.
How long will it take to flip a property?
According to Flipperforce, the average home rehab will take about four to five months to complete. This includes time spent planning and obtaining permits, construction, listing the sale, and processing the closing once you have a contract.
How to flip a house with no money
It's possible to flip a house with no money. There are private lenders and house flipping investors, who will help finance what you're doing; there's also hard money lenders, who will loan you money at a high interest rate for a relatively short amount of time. Generally speaking though, it's difficult to flip a house without spending some money if you don't have an existing reputation in the industry.
You can also purchase a house to live in while rehabbing it, which allows you to go the route of traditional home loan lending; in this case, though, you'll need to make sure the home you purchase is fit for habitation from the beginning (which pre-flipped homes sometimes aren't).
How much will it cost to flip a property?
How much will it cost to flip a house - and how much will you make? This equation is at the heart of maintaining profitability. At a minimum, you should look to make a 10% to 20% return on your investment after all costs are accounted for.
"You should aim for 20% net profit after all expenses of your sale price," explains Bill Samuel, owner of Blue Ladder Development. "If you exit with anything above 15% that is generally considered a successful deal, but 20% is a good target to start with to give you some margin for error."
The exact cost will vary widely depending on what city you're in (building and labor costs vary widely by region), the extent of the renovations required, and how long you need to hold onto the property for. Rehab financial has a handy house flipping calculator that can help you get a better estimate of how much to spend on homes in your region, taking into account:
the anticipated purchase price
rehab costs
interest rate on your loan
anticipated project length
monthly property taxes
monthly insurance
utility bills
To get an idea of how much renovations will cost you, check out Remodeling's extremely comprehensive guide to home renovation costs: it can show you city-specific data for how much a specific renovation will cost. The most recent cost v. value report for Philadelphia indicates that the job cost of several popular renovation projects would be:
Major kitchen remodel (midrange): $75,332
Bath remodel (universal design): $39,002
Deck addition (wood): $15,990
Manufactured stone veneer: $9,777
Of course, this report includes the cost of labor: if you're going to do it yourself, the cost will be lower. However, if you need to contract out work, it gives you a fairly accurate estimate of landed cost.
One of your major expenses, if you go the traditional home lender route, will be the mortgage. The longer you hold onto the property, the more you cut into your own profits month by month.
For this reason - especially if it's your first time flipping houses - you'll want to buy a home that has good structural bones and just needs cosmetic repairs. Redoing a kitchen can be a lot of work, but it's something a layperson can figure out and move quickly on - whereas repairing a shifting foundation can be time consuming, expensive, and require hiring numerous contractors.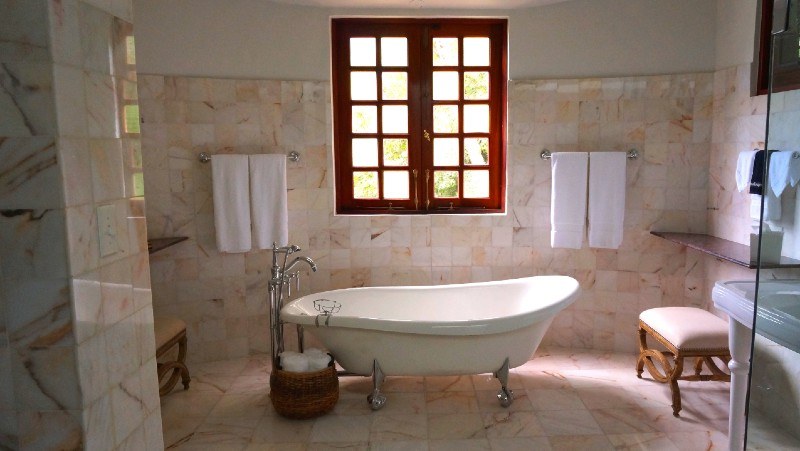 How to Start a House Flipping Business
Most people who flip homes create businesses to do so. Registering as a business allows you to keep your financial information in order, and can also help to limit your liability as an individual.
If something goes wrong, for example, and you get sued, operating as a limited liability company (LLC) can prevent creditors from going after your personal assets in order to settle your debts.
You should also register with the IRS for an employment ID number, also known as an EIN, which you can use for tax purposes and for applying for bank loans.
To find out more about creating a house flipping business, visit Just Business's guide for home flippers.
Flip Insurance
As you might imagine, traditional home insurance doesn't cover house flipping. Research your options beforehand, as many aspects of house flipping impact perceived risk by insurers (creating an LLC, for example, limits your risk, but it also makes you potentially more risky to an insurer).
Many house flippers opt for general liability insurance, which is an insurance designed to protect your assets - it can cover everything from bodily injury to legal defense. If a contractor becomes hurt while working on your home, for example, it's good to have recourse.
City of Philadelphia: Relevant Info
Zoning
Many construction projects require zoning approval in Philadelphia. For smaller projects this likely won't be necessary, but if you plan on adding rooms to your room or a garage, make sure to consult the city's zoning page.
Coding
Building codes concern everything from electrical wiring to fire escapes, and you won't be able to sell a home if it isn't up to code. Philadelphia's applicable codes can be found on the city website.
It is very common for newer flippers with limited construction experience to underestimate the specific tasks that need to be completed for a rehab because they don't know all of the building code requirements. For example, many building departments will require you to install hardwired smoke/combo detectors if you are remodeling a house in addition to upgrading the electrical in the specific room you are remodeling (kitchen outlet spacing and breaker requirements, dishwasher kill switch, light above kitchen sink. etc.
Permits
Permits aren't always needed for interior work (unless you own a historic property). In Philadelphia, you won't need a permit for installing conventional floor coverings, painting walls, installing countertops, or replacing doors, according to the city's website.
However, permits are needed for:
Plumbing work
Electrical work
Mechanical work (like air conditioning)
And more
And don't try to contract the work out or do it yourself without permits - this will invariably come up in the PA seller's disclosure when you go to sell the home, at which point you'll be trying to belatedly apply for permits on a time crunch.
Save Money When You Sell with a Houwzer Agent
Making a profit is the entire point of flipping a house, so why give up equity once you get to the closing table? Work with a Houwzer agent and you only need to pay 1% for listing services, with 2-3% recommended for the buyer's agent - all paid at closing. On average, homeowners who work with Houwzer save $15,000.
Houwzer is able to save homeowners money while still providing a full range of services because we've taken advantage of advances in technology and the internet, in addition to hiring salaried agents, and we pass our savings on to the consumer.
Get the Knowledge You Need to Win
---
Subscribe to our newsletter to get essential real estate insights.
Recent Articles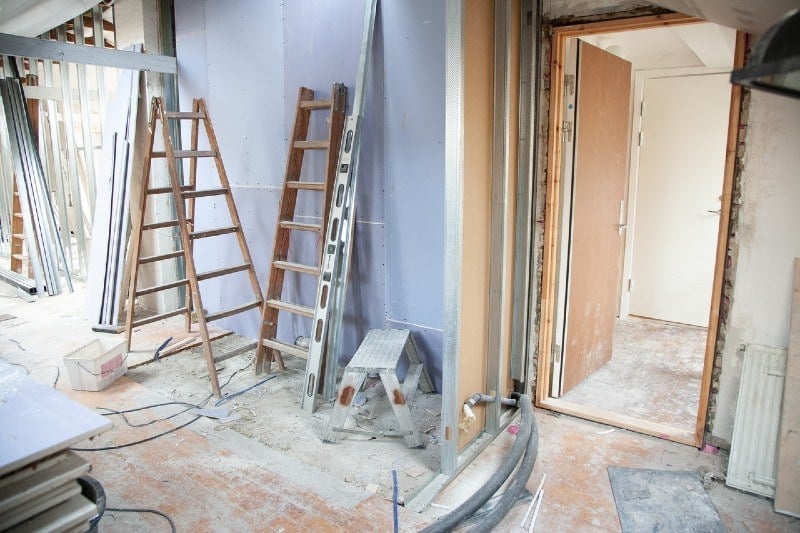 Posted on Dec 16, 2020
House flipping has become increasingly popular thanks to reality shows that showcase the ins and...