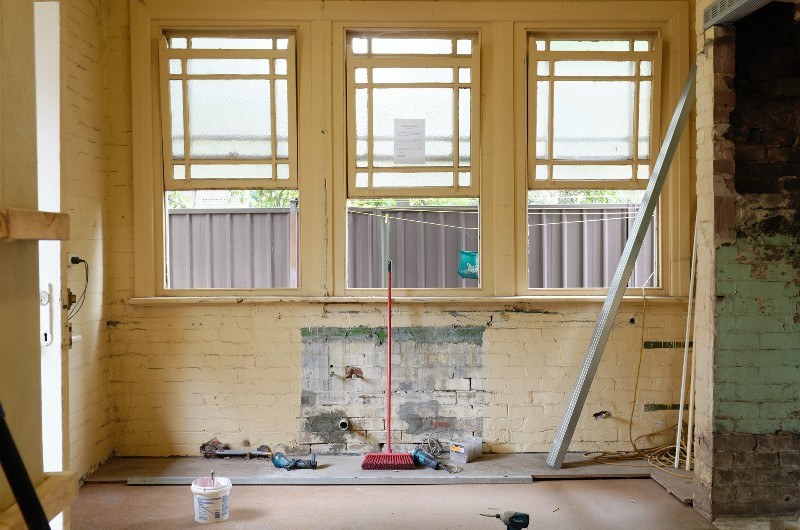 Flipping Houses in Florida: The Beginner's Guide
Posted on Feb 28, 2022
---
Interest in flipping homes in Florida has increased dramatically as a hot housing market has made the price of real estate go up, up, up. As the cost of a new home in Florida rises, opportunity follows in the form of sprucing up outdated properties.
"A Teacher Quit Her Job to Flip Homes," documents one Business Insider article about a Florida-based millennial who flipped properties and became a Tik-Tok star in the process. Meanwhile, home prices were up 21% in Florida last year - meaning that appreciation alone can help boost a home flipper's profits right now.
If you're thinking about flipping houses in Florida, it's important to arm yourself with all the facts before taking on a big commitment. Keep in mind that, according to RealtyTrac, about 20% of house flips show a gross profit of under 10% - meaning they most likely lost money when all costs are considered.
In other words, house flipping isn't an instant bank boost for everyone - and these flippers losing money are likely beginners.
If you're interested in flipping homes in Florida but not sure where to start, here's what you need to know.
What are the Benefits of Flipping a House in Florida?
Florida homes are relatively affordable compared to homes in other popular and comparable regions of the U.S. - especially when it comes to fixer-uppers.
Home prices have been consistently rising. Home prices statewide were up 20.7% year-over-year in January, according to Redfin.
Analysts predict that there will be a rise of almost 11% in Florida's population by 2023. In fact, more people are moving to Florida than any other state. Along with a hot housing market, this means you'll have little trouble selling your renovated home to someone who needs one.
What are the Downsides of Flipping a House in Florida?
WalletHub's list of best cities to flip homes for 2021 only has one Florida city (Tampa) in the top 20. Why? Renovation/remodeling costs and market potential are the two main determinants - and the cost of labor in Florida isn't as cheap as in other states.
If you're coming from another state, you may not be accustomed to the unique challenges posed by Florida's sub-tropical climate. Homes here are much more likely to suffer insect damage, weather damage, and flooding damage than in many other regions of the U.S. Consider asphalt shingles, for example: while their typical life expectancy is 20-30 years, in Florida, you can expect 15-20.
What are the Best Places for Flippers to Invest in Real Estate in Florida?
According to WalletHub's data comparing more than 170 U.S. cities, the best cities for flipping in Florida are:
Tampa (#5)
Orlando (#24)
Cape Coral (#31)
Pembroke Pines (#37)
Tallahassee (#42)
St. Petersburg (#55)
How Do You Prepare to Flip a Home in Florida?
Your first step - likely before finding the home you'll flip - is securing financial backing. It might be the case that you have enough cash to cover the cost of the home. However, keep in mind that you may still require short-term loans in order to cover the cost of building materials and renovations.
How to Get a Loan for Home Financing
You might assume that a traditional home loan is the way to go for a house flip. However, there are a few things potentially standing in the way of this.
If the home isn't your primary residence, you'll receive a higher interest rate.
If your home is initially uninhabitable, you won't be able to get a traditional home loan to cover it.
Many flippers work with foreclosed homes, which can't be purchased with a traditional home loan.
Luckily, you have a few different options available to you.
HUD's 203K Rehab Mortgage Insurance - this is a unique insurance offered by the government that helps homebuyers finance both the purchase of a house and the cost of its rehabilitation through a single mortgage.
Private lenders - plenty of lenders today cater specifically to the fix and flip community. While the borrowing rates will be higher than a traditional home loan, sites like Express Capital Financing offer a free calculator to help you determine line-by-line costs of borrowing.
Hard Money Lenders - These lenders will give you loans in exchange for collateral (like your existing home, retirement account, etc). Be careful with this if you're a first-time flipper, and make sure you understand the borrowing rates.
Cash-out Refinance - If you already own a home, you can pull out your equity via refinancing.
How to Budget for Florida Home Flipping
The worst way you can start your home flipping process is by buying a home without establishing a budget and estimating your likely expenses first. That is the quickest way to get in over your head and end up with a home you sell at cost rather than for a profit.
"New house flippers often mess up their numbers. Most newer rehabbers are overly optimistic with their rehab costs and their after repair value (the amount they will resell the property for when finished)," explains Bill Samuel, the real estate developer behind Blue Ladder Development.
The 20% rule for house flipping says that you should aim to make at least a 20% return on your investment after all costs are accounted for.
Many costs vary by region, which you need to take into account when budgeting. GoBankRate estimates that the cost for hourly labor is $14 in Florida - thought with the current labor crunches, this number could definitely go up. By comparison, though, the cost of labor in Massachusetts is about $26 an hour. Timber and other construction materials can also vary in cost depending on where you are, and the time of year.
"When you are budgeting for your house flip you should add another 15% to your overall budget," advises Nick Disney, a real estate investor with Sell My San Antonio House. "House flips tend to go over budget for a variety of reasons and there are things that you will miss when you are first learning how to plan out your projects. If you make sure that your house flip will still be profitable with 15% budgeted for overages, you will help financially protect yourself when those unexpected things come up."
Here are the main things you'll need to budget for when you're flipping a home:
the anticipated purchase price
rehab costs
the interest rate on your loan
anticipated project length
monthly property taxes
monthly insurance
utility bills
Keep in mind: every month you hold onto the home to renovate it is another month you need to pay for insurance, utility bills, loan interest, etc - which will eat into your bottom line.
How long should it take you to flip a home?
"6-8 months is a good target. Typically hard money loans are due in 12 so giving yourself sufficient time to finish and sell is a safe practice. Really sooner is better as it gives less time for a fluctuation in market value if a correction were to occur," advises Shane Avila, Director of Operations at SMA Homebuyers.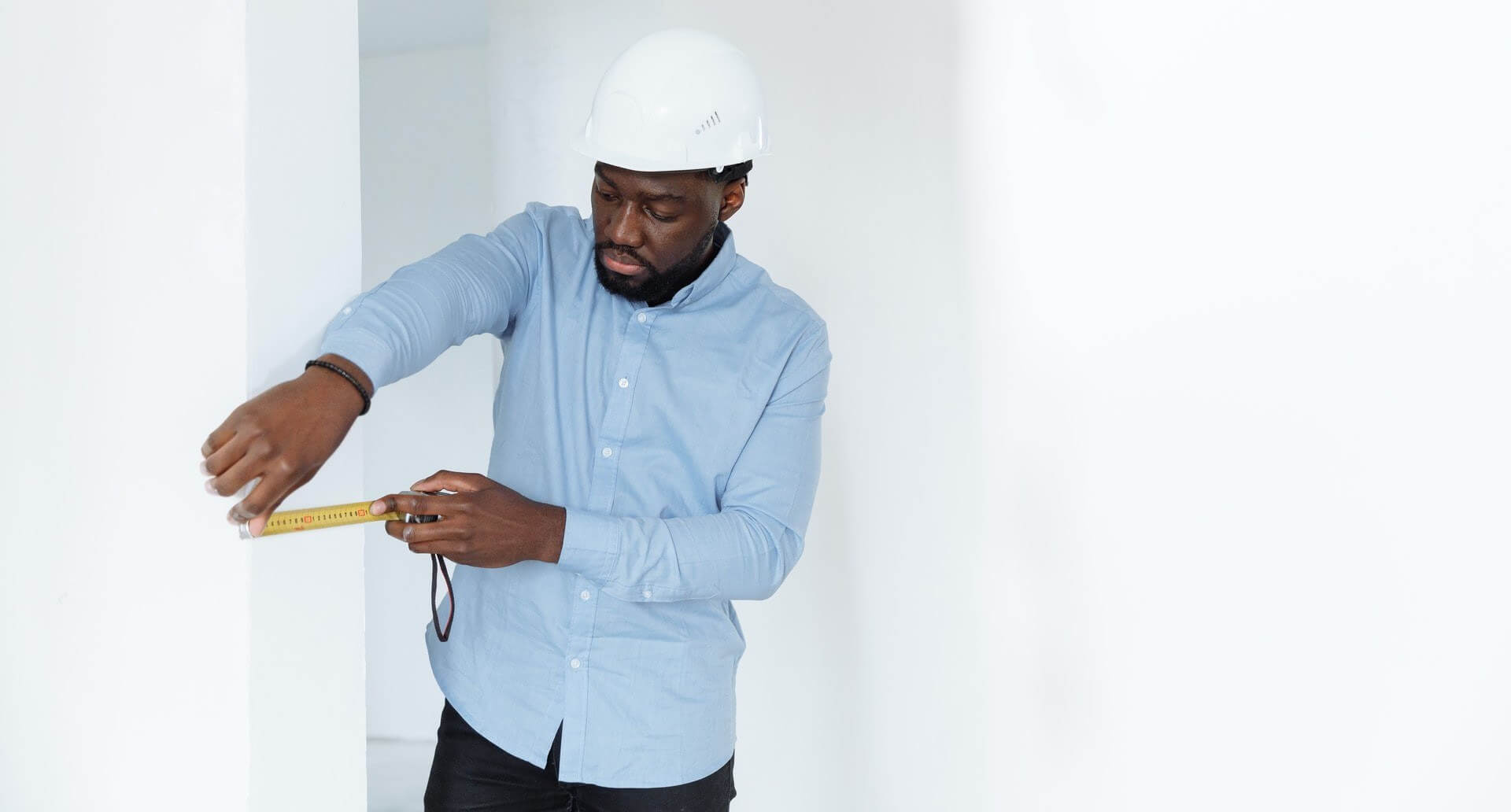 Don't Forget: Florida Building Codes
Florida is relatively friendly toward small DIY construction jobs. In other words, you likely won't need a permit to take care of minor carpentry, small appliance repair, etc.
However, the house flipping TV shows featuring house flippers "just like us" often gloss over an important fact: larger home construction jobs can't be completed without a contractor's license.
Plumbing: most plumbing requires a license. This includes something as "simple" as installing a dishwasher.
Construction: in order to do structural or remodeling work to a home, you'll need certification from the Florida Construction Industry Licensing Board.
Electrical work: it's illegal in Florida to do electrical work without a contractor license.
It's not impossible to get a Florida contractor's license, but this is definitely something you should get out of the way before you purchase your flipper home. You'll need to pay license and application fees, pass a Construction Examination, and submit proof that you have a credit score of at least 660, among other requirements. It will take some time. The alternative is hiring people to do the work, which is what most beginning flippers will do - but this does raise the costs of completing your project.
On top of this, each city has unique zoning laws, building codes, and permits. We covered what's required in Orlando in our Orlando House Flipping Guide.
What happens if you do the work anyway... and just don't tell anyone?
If you've sold a home before, you're probably familiar with the disclosure agreement. Florida's disclosure document requires sellers to disclose work they've done on the home. If you go to section 10: Governmental, Claims, and Litigation, part (j) asks home sellers to advise whether "any improvements to the property, whether by you or others, have been constructed in violation of building codes, or without necessary permits."
The seller's disclosure is an important legal document - lying on it can expose you to liability. So don't take on work here that you're not legally allowed to do, because it could cause a lot of trouble when you go to sell. If they don't catch it during the home sale, you could get sued later on. If they do find it, they might ask you to have a contractor re-do it before the sale goes through - and that can be costly to figure out at the last minute.
Create a House Flipping Business
Establishing yourself as a limited liability company (LLC) is an important step in house flipping. If something goes wrong - a contractor sues you for breach of contract, for example, and you need to fight her in court - an LLC prevents creditors from going after personal assets like your car, primary home, etc.
Creating a business helps you keep your financial information in order - an important step for ensuring tax compliance.
You should also register with the IRS for an employment ID number (EIN) which you can use for tax purposes and for applying for bank loans.
For more information on LLC fees and forms, visit Florida's Division of Corporations.
Flip Insurance
If you plan on flipping a home, you need a specific type of insurance to cover any issues that arise. This is especially important if you plan on hiring contractors. A general homeowners insurance will not cover the work you're doing on your home.
Many house flippers opt for general liability insurance, which is an insurance designed to protect your assets - it can cover everything from bodily injury to legal defense. You can also get a builder's risk policy, which covers the property during construction. According to East Insurance Group, the cost of these policies can vary (and of course, will be tied to the specific home you opt for) but they are usually fairly affordable - a $1,000,000 general liability policy can be purchased for a few hundred dollars.
Where do You Find a Home to Flip?
There are a few ways you can go about finding a home to purchase and renovate. If you're starting out, experts typically recommend finding a home with "good bones" but outdated features. This way you can focus on doing things like replacing the carpet, painting the cabinets, taking out old laminate countertops, painting the walls, etc. The alternative is buying a home that needs a lot of structural repairs, which will be harder to take on and budget for as a novice.
Buy a home through traditional means - work with a local Realtor who understands the type of property you're looking for.
Find FSBOs - homes for sale by owner typically sell for an average of $60,000 less than they would on the open market. You'll have less competition, but the risks of legal headaches are higher.
Foreclosed auction homes - a tried-and-true method for many home flippers. Keep in mind that most banks won't give you a loan to cover these homes - and you may not be able to examine them before the sale. You can typically find these homes through locally-based sheriff sale websites.
Ready to talk through your options with an experienced local Realtor?
(it's free and comes with no obligation - we have experts that can point you to good flip properties)
Tips for Finding a Home to Flip
Finding the right home to flip is essential for netting a profit. We talked to several experts about what you should look for.
Look for homes that are selling for a lot less than the comparable properties around them. Buyers looking for turn-key homes may be balking at the mystery stains on the wall and the hole in the kitchen cabinet - but that type of property may be an opportunity for you buy low, fix up, and sell high.
"If you're looking at older abandoned homes or homes that have been vacant for a long time you should add extra to your plumbing budget. When plumbing is not being used it tends to deteriorate much faster. You can easily spend $15K to replace an older plumbing system that is no longer usable," notes Disney.
"You should avoid homes built before 1950 when starting out. Older homes are much more complex to rehab and typically come with a lot more surprises. Newer rehabbers underestimate the scope of work required to do a basic cosmetic improvement such as a kitchen remodel," notes Samuel. "For example, the drain size has to be a certain size per code, the countertop outlets have to be on their own dedicated break, the fridge breaker has to be a specific size, and on its own dedicated breaker. Oftentimes a rehabber goes in thinking they will just replace some cabinets and call it a day but to meet the local building code requirements it often takes much more than that."
"Find a mentor as soon as possible. Someone experienced with navigating the process. Margins can be good when things are done correctly, but there are no cheap mistakes in this business," advises Avila.
Budget for Wow-worthy Fixtures
Not all investments are made equal. You can spend $15,000 on fixing the HVAC system and while this is essential for cooling down on summer nights, it's not the sort of "sexy" update buyers notice while walking through. Look for fixes you can make that help make spaces pop. Some ideas: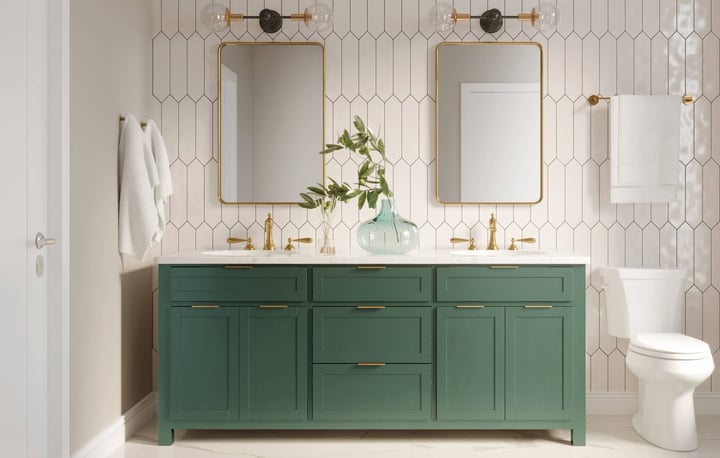 How to Increase Profits When Flipping Houses in Florida
Ultimately, you don't make money off your home until you actually sell it.
Making a profit is the entire point of flipping a house, so why give up equity once you get to the closing table? When you sell with a traditional Realtor, you typically need to pay 3% to each agent. If you sell a $400,000 home, that's $24,000.
Work with a Houwzer agent and you only need to pay 1% for listing services, and 2-3% recommended for the buyer's agent - all paid at closing. That means flippers can save up to 50% on commission costs. Why give up your profits if you don't have to?
This is a full-service agency, though - we've taken advantage of advances in technology and the internet, in addition to hiring salaried agents, while passing these savings on to our clients. On average, homeowners who work with Houwzer save $15,000.
Once You've Sold: The Flip Tax
Uncle Sam wants his cut of everything you do, and this includes flipping homes in Florida. It's ideal to know your flip tax breakdown before going into the project since this can greatly impact your maximum ROI. Here's what you should keep in mind:
If you can live in the home while rehabbing it, you'll be able to eliminate the capital gains tax. Section 121 of the IRS tax code says you can exclude up to $250,000 of (or $500,000 for a married couple) of gains from the sale of a property that's a primary residence. However, this is for longer-term house flips since you'll need to reside there for at least two years.
If you own your flipped property for less than a year, you'll have to pay short-term capital gains that are taxed at ordinary income-tax rates, which can be up to 37%.
If you own your flipped home for more than a year (but don't live there), you'll have to pay long-term capital gains, which can be up to 20% but typically max out at 15%.
If you've flipped multiple properties in a short amount of time, the IRS may view you as a business rather than an investor. If this happens you may need to pay the self-employment tax of 15%.
If you do have a flipping houses business, you'll be able to take tax deductions for your expenses such as the cost of labor, utilities, mortgage interest, etc.
For Further Reading
Get the Knowledge You Need to Win
---
Subscribe to our newsletter to get essential real estate insights.
Recent Articles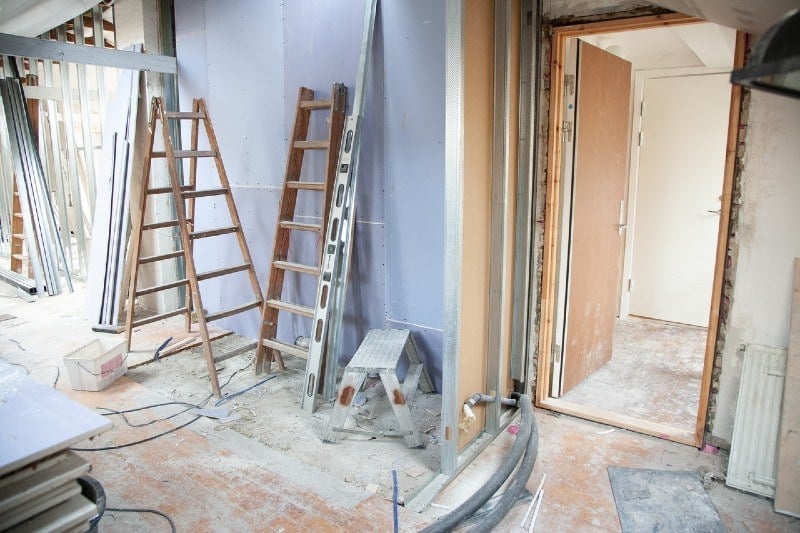 Posted on Feb 28, 2022
House flipping has become increasingly popular thanks to reality shows that showcase the ins and...