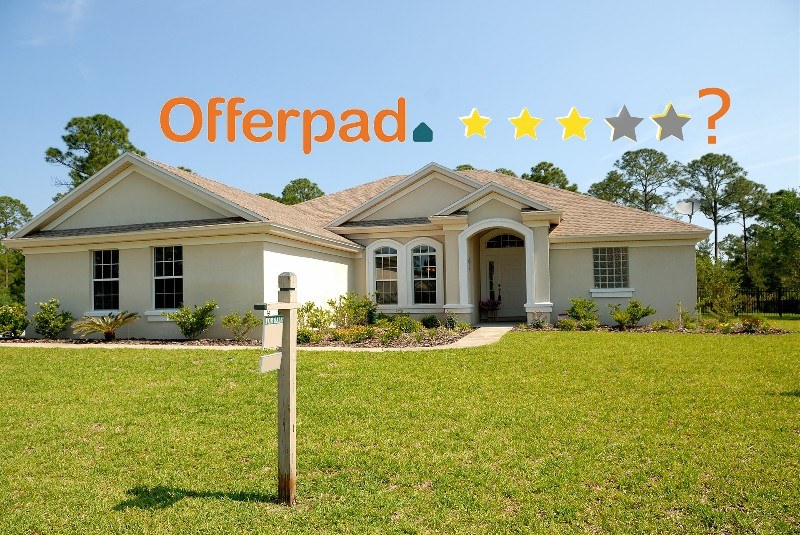 Should You Sell With Offerpad? Read This First.
Posted on Jan 27, 2021
---
What is Offerpad? Offerpad is an iBuyer company that buys homes directly from homeowners, saving homeowners the trouble of open houses, cleaning their house for home showings, waiting for offers, and closing complications. Like other iBuyer companies, Offerpad relies on a data-driven algorithm to determine an offer price, and charges aggressive commissions. Offerpad then finds homebuyers for their homes.
Here is an overview of Offerpad from the selling side. If you're considering using Offerpad, here's what you should keep in mind.
How Does Offerpad work?
The main advantages of using Offerpad are time and ease. You can get an offer within a few days, and sell your home without prepping for a single open house. Here's what happens, in a brief summary:
You supply Offerpad with information about your home's condition and structure, and request an offer.
Offerpad uses a proprietary algorithm and input from local experts to determine how much they're willing to pay for your home.
If you accept, you then need to choose a closing date.
Offerpad performs an on-site inspection to verify the home's condition. At this point, they may give you a choice of making repairs, or deduct money from their initial offer if there are issues with the home.
Once you close on the sale, Offerpad will take a 6-10% fee.
The disadvantages of Offerpad
Offerpad says that using their service will actually result in greater savings for the home seller, citing seller concessions as a major cost of doing service with a traditional brokerage (the Offerpad model involves no seller concessions, since the seller is dealing only with Offerpad).
However, a MarketWatch study determined that, once fees and other costs are considered, iBuyer offers net 11% less for homeowners than their counterparts on the open market do. This makes sense, since companies that buy houses are taking on the risk of buying a home before they have a seller lined up.
To put that number in perspective, 11% of a $400,000 home is $44,000. That's $44,000 you're potentially losing on your home sale. Only you can answer whether it's worth it, for the time and ease of the iBuyer system.
Why does this happen? Offerpad is incentivized to give buyers a lowball offer, knowing that the home will sell for more. The 6-10% Offerpad fee is also higher than the traditional agent commission of 6%.
It's also worth noting that sellers are still on the line for closing costs. According to Offerpad.com, "Sellers are responsible for certain closing costs—just like any traditional sale. These fees may include title insurance, escrow fees, HOA transfer fees, taxes, document transfers and other customary fees."
The disadvantages of Offerpad:
Lowball offers
Higher than normal service fees (Offerpad fees are 6-10%, in addition to closing costs)
No negotiating - take it or leave it
No experienced agent there to guide you/advise you
Who benefits the most from using Offerpad?
The homeowners who will most benefit from Offerpad are people who consider time a premium commodity, such as someone who inherits a home from a relative in another state. Trying to arrange a home sale - especially when house showings, open houses, and paperwork is involved - can be a huge hassle for homeowners who are located remotely. In situations like this, it's sometimes worth losing money during the sale if it means a lot less stress, not needing to take time away from work, etc.
Similarly, people who need to move very quickly - whether that's for a job, to help out an ailing relative, or for some other reason - may benefit a lot from the iBuyer setup. If they want to avoid living out of an Airbnb for the first several months of their move, or paying for two homes at once, it may make sense to sell their home as quickly as possible to a company like Offerpad, so that they can use the proceeds of the sale to finance their next home.
Why do people have a bad experience with Offerpad?
We've detailed before how selling your home can be a very emotional process. Having an experienced agent walk you through each step can be extremely helpful, and it's not something you'll experience when working with an iBuyer company like Offerpad - an experience that is mostly automated or through the phone. This could help explain why consumers may report a less than stellar experience.
The Better Business Bureau is a great asset to have when it comes to checking a company's reputation. According to the BBB website, Offerpad has a rating of A+, but a consumer rating average of three out of five stars (from a total of 68 Offerpad reviews).
This means that the BBB considers Offerpad to be a reputable company that honors its commitments and makes a good faith effort to respond to consumer complaints. This is important, since it reaffirms that - to the best of the BBB's knowledge - the company is not scamming people, at least according to their standards. However, the relatively low consumer rating indicates that the experience both sellers and buyers have with the company is not as favorable.
What Offerpad reviews are saying
On third-party review websites, Offerpad has not maintained a high level of customer satisfaction. As of January 2021, Offerpad has a 1.5/5 star rating on Yelp and 2.8/5 on Sitejabber. Offerpad reviews include:
Although it may seem like a hassle to deal with a traditional real estate agent and brokerage, the industry is changing and there are plenty of companies now that focus on creating a quick and painless experience for their clients. At Houwzer we recognize that buying or selling a home can be incredibly stressful. We built a technology platform that lets you manage the entire process in one place. This system makes selling your home simpler and you won't have to worry about losing track of paperwork or deadlines. We also brought services like mortgage and title in-house in order to make real estate transactions a lot less complicated for our clients.
Still, real estate is an investment and the money you make on your home matters. Our business model helps you maximize every dollar while minimizing the stress along the way. Houwzer only charges 1% for full-service listings while recommending 2-3% for the buyer's agent instead of the traditional 6% commission. That's a potential savings for sellers of up to 50%. Since sellers who use Houwzer save thousands in commissions, they have a lot of wiggle room to price the home slightly under market value if their main priority is a quick sale.
Home sales are often one of the most significant transactions people make in their lives. Accordingly, you should take time to consider whether it's worth the risk to work with a company that has a lukewarm reputation. If it's a pair of headphones, the risk is low. But when it's a home, a bad experience can mean losing thousands of dollars, or having to adjust major life plans in order to accommodate unanticipated challenges.
What a local Realtor has to say
Orlando-based listing agent Brandon Mitchell is familiar with Offerpad and has this to say about the company:
"I think OfferPad and similar services offer a great option for a particular subset of homeowners looking to make a quick sale and move on with life. However, I think the price sellers pay for that convenience is at a loss too great for most to stomach.
The services simply take so much of the sellers' hard-earned equity away, in exchange for the quick purchase of their home. When most sellers do the math, selling with us at Houwzer is a much better alternative. They get to keep more of their hard-earned equity, and yet still sell their home quickly, but with the added support of a full-time agent and full-service brokerage."
What are other alternatives to Offerpad?
There are plenty of iBuyer alternatives to Offerpad, though their availability varies depending on location. Opendoor, WeBuyHouses, Transactly, Zillow and Knock are all well-known options.
Opendoor is currently the largest iBuyer on the market, but it's only located in 21 U.S. cities - so it's not an option for everyone who needs to sell a home. Like Offerpad, Opendoor also charges a steep fee and has been accused of low-ball offers and surprise additional costs.
When it comes to Offerpad vs. Opendoor, both businesses have an A+ rating from the BBB, but Opendoor has a 4/5 star consumer rating there, indicating that Opendoor clients have a generally more favorable experience with their company than Offerpad clients. However, news broke recently that Yelp has been hiding negative review pages for both Offerpad and Opendoor, making it difficult to get an accurate portrayal of their customer experiences.
And of course, you don't need to sell your home to an iBuyer. If you're worried about selling quickly and having a smooth, stress-free experience, Houwzer agents specialize in what they do and average a 4.9/5 star rating on review sites like Google and Yelp. Talk to a Houwzer agent about selling your home quickly and how you can save with their 1% listing fee.
Is Offerpad legit, or a rip-off?
It's not difficult to understand why home sellers are turning to iBuyers like Offerpad. New technologies and ideas have been shaking up the real estate industry as of late, and both buyers and sellers are right to question whether the traditional way of doing business is the only way to do business.
While it seems like Offerpad is still in the process of ironing out issues with both offers and client communication - and may not offer as much money as a home would receive on the competitive open market - it's overall a step forward when consumers have numerous options to choose from now, instead of just the traditional brokerage route.
Further reading
Get the Knowledge You Need to Win
---
Subscribe to our newsletter to get essential real estate insights.
Recent Articles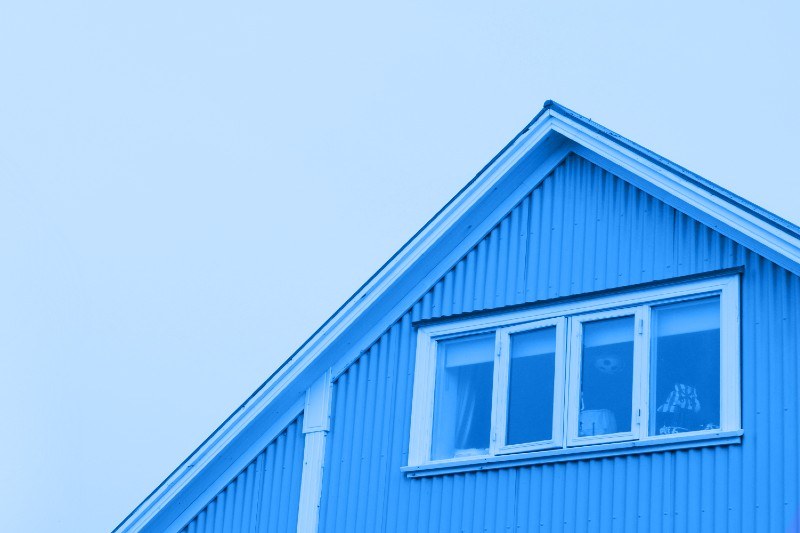 Posted on Jan 27, 2021
What is Opendoor? Opendoor is an iBuyer company that purchases homes directly from homeowners,...