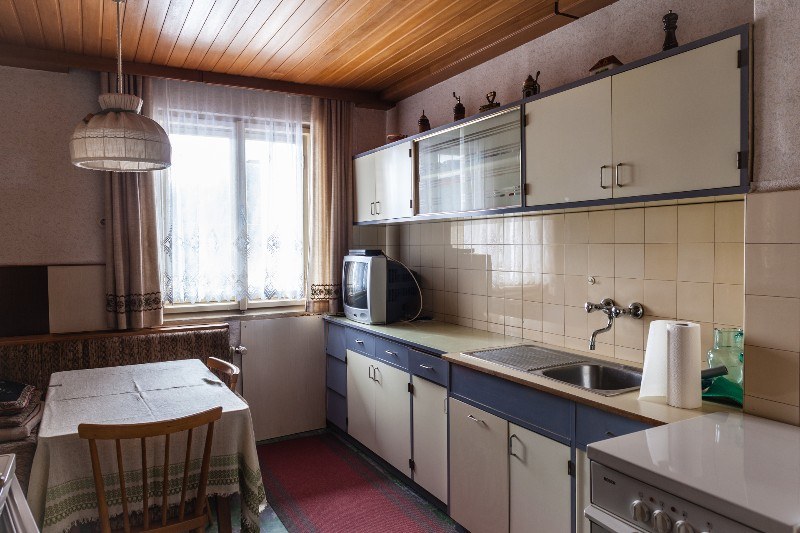 How to Find Deals in Real Estate: Revisiting Ugly Homes
Posted on Sep 28, 2022
---
Home prices have shot up over the past few years, making homebuying an even more challenging endeavor for those who were already struggling to get together enough money for a down payment/closing costs.
As a home buyer, the cheapest way to buy a house might involve looking at homes in need of a lot of updating. Is it worth it to buy an ugly home? Sometimes yes, sometimes no. Here's what you need to know, and what to look for when buying a house.
Not every ugly home is similar
The most important tools for evaluating a home for sale are the inspection and the disclosure document. The inspection is arguably more important, because it can expose issues the homeowners haven't noticed. You typically only receive an inspection report, though, once you've put down an offer on a house.
Having an experienced Realtor on hand is important because they can spot potential issues before you have to pay for the inspection (because if something turns up, you're still out approx. $500).
"I try to help people focus less on the cosmetic nature of the house, but instead on the structure. I try to see the longterm picture. Not everything has to be fixed all at once," explains Laura White, a Philadelphia-based Realtor. "The things that cost the most money are structural things. Then I help them with figuring out which cosmetic changes they can make within their budget and time frame."
Cosmetic issues like old cabinets or a stained bathtub aren't as big of a problem - although they may be an expense to fix or replace, they're a relatively small and predictable expense.
If there's visible water damage to the floors or ceiling, however - or signs of insect infestation - the home's problems may be more extensive and more expensive to fix.
Financing your fixes
You'll need money on hand to fix the issues with your home, but you probably won't qualify for a HELOC yet (home equity line of credit) since it requires having built-up equity to pull out.
Keep in mind, the benefit of looking for homes that need largely cosmetic changes is that you don't need to fix everything at once. An outdated kitchen might not be cute, but you can still cook pasta and make toast for a year while you save up money to fix it up.
If the home in question has been on the market for a while - or doesn't seem to be drawing much interest from other buyers - you'll be in a stronger position to ask the seller for seller concessions.
In this situation, the seller will pay for some of your closing costs. If you really want to pay $250,000 for the home, for example, you might offer $253,000 and ask for $3,000 worth of seller concessions. Because the seller will pay some of your closing costs for you, you'll have more cash on hand to pay for repairs (in other words, no actual cash will exchange hands).
"I think that every client's ability to get a home that needs a bit more work is different since fixes often require cash on hand - sometimes fixing it up is not in their reach," explains White. "But the willingness to do the work, and think more about outside-of-the-box solutions, is important. There are clients who are more willing to take on the challenge to update a home, and go with updates that cost less money, and try things they saw online. There is definitely a section of buyers who can benefit from buying a home that is not conventionally turnkey."
How much will it cost to…?
Get rid of a drop ceiling
Few people want to be reminded of a sterile office environment when they're in their living room - and might be wondering how much it costs to replace a drop ceiling.
In many cases, as the term implies, there is a ceiling that is actually higher up than the dropped ceiling. These became popular in older homes in the last century as a way to conserve heating costs (by keeping heat closer to the ground), or to hide messy ceilings that had been updated with electrical wires over the years. You may want to ask what is behind the ceiling before making an offer, since it may impact what changes you can make.
Cost to replace a drop ceiling with drywall: $16 per square foot on average (Home Garden Guides). Expect costs between $540 – $1,250 for a 10x12 room.
Cost to update an outdated drop ceiling with contemporary tiles: $2.50 per square foot, not accounting for labor (since it can be DIY). Expect costs of around $300 for a 10x12 room.
Drop ceilings can often be a very manageable fix, but because they date a home so much and don't create that "dream home" look in photos that draw in competitive buyers, you have a chance of finding some true gems in the rough in your local housing market.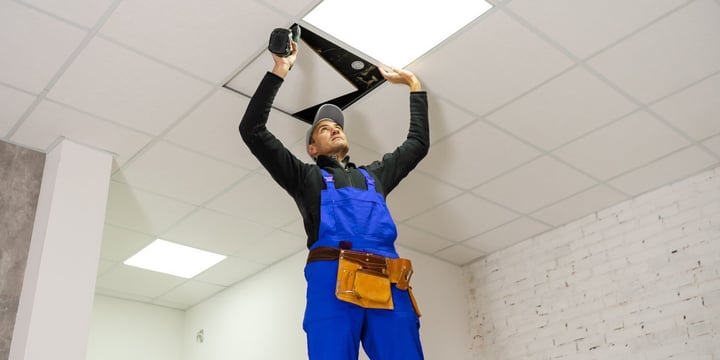 Get rid of nasty carpeting
The carpet has not been deep-cleaned or replaced since 1973, and it shows. Staining and smells cling to the dingy beige tread and in today's hardwood floor-happy market, buyers are turned off completely.
Carpets are another very doable fix, though, with predictable costs. Carpet and padding (which goes beneath the carpet to produce that soft sensation - recommended for comfort and insulation purposes) can vary widely in price depending on quality, but let's say you go with a mid-range carpet that's $4 per square foot.
The cost will be about $480 for a 10x12 room. This can be a DIY project; otherwise the cost of labor is approximately $1-2 per square foot, or $120-$240 per room.
Home Depot will install whole-home carpet for free (with a $499 minimum).
Replacing carpet with hardwood is doable - as is refinishing existing hardwood flooring if it's been covered up. Get an estimate because costs can vary widely depending on the type of wood flooring you want, how it needs to be installed, etc. Using statistics provided by BobVila, the average cost of replacing a carpeted 10x12 room with hardwood flooring is around $1,440.
Imitation hardwood flooring made of vinyl or laminate is an alternative money saving option that many homeowners find more pleasing than carpet, with average costs running closer to $400 for 10x12.
Update your bathroom
"Pepto-bismol" bathrooms - those bathrooms tiled in a garish-colored pink - were incredibly popular in the 1950s, and many holdovers exist today. When you visit a home where the bathroom is medicinal pink or simply tiled in a way that now looks incredibly dated, it can be hard to see the potential there. Here's what it would take to turn it around.
"You can easily refresh a bathroom with a couple of updates like painting the vanity or changing out the shower curtain, that sort of thing. Those things are easy enough," notes White.
Deal with outdated kitchens
The kitchen and the bathroom are two rooms that immediately draw the eye - and the buyers. If the house's kitchen looks terribly outdated, it can be difficult to see it as part of your perfect dream home. Fixing it up might not be as hard as you think, though, especially if the appliances are still in good working order.
Completely replacing your kitchen cabinets can cost around $5,000 (and that number can go up or down depending on the quality of the cabinets, the degree of customization, etc).
Repainting cabinetry costs around $900 (with labor) to $150 (without labor) on average. While this can be a DIY job to cut down on labor expenses, it's more complex than just rolling on a coat of paint. You'll need to remove the doors, sand them, and use a water-resistant paint.
Stainless steel appliances might be a favorite, but they're not always a standard in older, cheaper homes. Apartment Therapy provides several affordable suggestions for upgrading the home.
De-circus the multicolored house
We've all seen that house on Realtor.com that inexplicably has every room painted a different eye-popping color. While this might make a home look less than photo-perfect on websites, paint is something that's possible to cover up.
Painting is something you can DIY, but you might want to practice on an out-of-the-way room first. Poor painting planning/prepping can lead to streaks and bubbles.
What to avoid when looking for a house
Paint, carpet, cabinets - cosmetic problems don't get in the way of you enjoying your home, and you can update at your leisure. What sort of things should you avoid if you're looking for real estate bargains that won't become a money pit?
Uneven floor/doors that won't shut - serious foundation issues often reveal themselves in the rest of the home when floors become slanted or doors can't fit their frames.
Rotten wood - if the wood around the windowsills is crumbling, beware. Left untreated, deterioration of the window frames can spread to the structure of the home, and it can be surprisingly expensive to fix ($100-$400 per window!).
Cracks in the foundation - although tiny fractures are a normal part of a home settling, large cracks can be a sign of expensive foundation problems ahead.
Homes that smell like mold - inspections don't go beneath the walls or under the carpet, so mold is one thing that often goes unnoticed. If the home smells like mold, steer clear.
Water damage - whether it's a saggy ceiling, a bucket to catch drips, or a bubble in the wall, any signs of water damage can spell much more expensive damage taking place where you can't see it.
The cheapest way to buy a house: aim for the less than picture perfect
So: if you're wondering how to find deals in real estate, your best bet is often the homes that look terrible in photos - but have good bones and the potential to truly shine with a bit of attention (and a few coats of paint).
"In this seller's market, it's a little bit harder for buyers to negotiate - and that's where the willingness for a potential buyer to see outside of the box in terms of the home being exactly what they want it to be becomes a benefit," says White. "Maybe they won't get a home for a drastically lower price, but they might get it without the competition of multiple offers -or they get it for the price it's listed at [and not have to go over]."
For Further Reading
Get the Knowledge You Need to Win
---
Subscribe to our newsletter to get essential real estate insights.
Recent Articles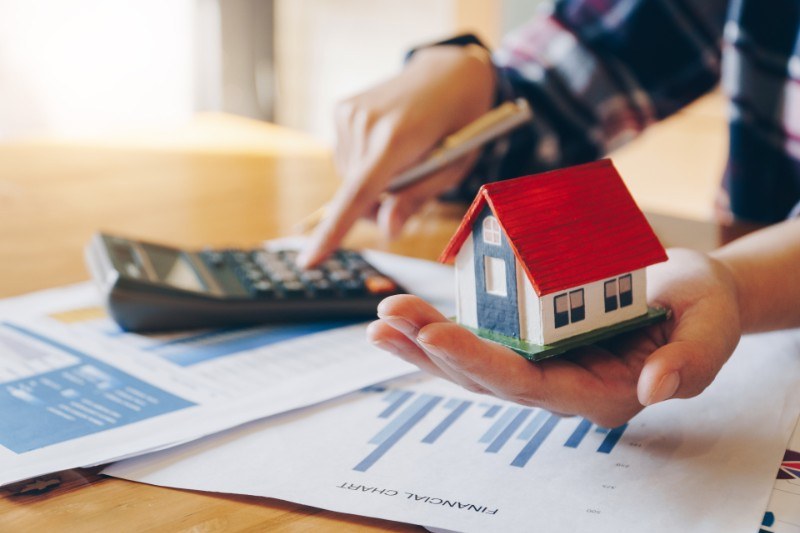 Posted on Sep 28, 2022
A looming recession, inflation, and rising mortgage rates have made plenty of homebuyers wary of...