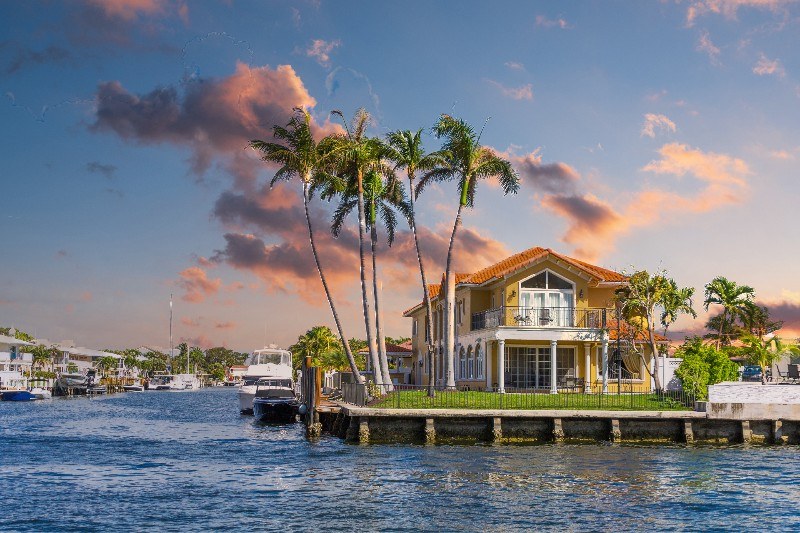 Florida Housing Market: What to Expect in 2023
Posted on Dec 05, 2022
---
The rapid property appreciation experienced in 2021 hit Florida especially hard. At its peak in May, home prices increased 23% year-over-year. An influx of remote workers post-COVID, as well as people fleeing from high cost-of-living metro areas in states like California and New York, contributed to thousands of bidding wars taking place across the Sunshine State.
Uncertainty over whether it's a good time to buy or sell is persistent among homeowners and homebuyers alike.
So how is the market looking at the start of 2023? Here's what you need to know.
The Florida Housing Market
Our latest Housing Market Outlook covered three major cities in Florida: Orlando, Tampa, and Jacksonville.
Here's what the data shows:
Orlando Market
Median Price: $395,000 (+14.49% from September 2021)
Average Sales Price to Original Price: 98.37% (vs. 95.52% in September 2021)
Average Days on Market: 30 (vs. 19 in September 2021)
Month's Supply of Inventory: 2 months (up 66.67% from 1.3 in September 2021)
Homes Under Contract: 2031 (-27.18% vs. September 2021)
Tampa Market
Median Price: $360,000 (+16.13% from September 2021)
Average Sales Price to Original Price: 94.89% (vs. 98.47% in September 2021)
Average Days on Market: 31 (vs. 17 in September 2021)
Month's Supply of Inventory: 2.5 months (up from 127.27% from 1.1 in September 2021)
Homes Under Contract: 4,384 (-26.73% vs. September 2021)
Jacksonville Market
Median Price: $353,000 (+12.06% from September 2021)
Average Sales Price to Original Price: 95.08% (vs. 98.58% in September 2021)
Average Days on Market: 52 (vs. 32 in September 2021)
Month's Supply of Inventory: 2.5 months (up 56.25% from 1.6 in September 2021)
Homes Under Contract: 2,610 (-20.79% vs. September 2021)
Median price is up year-over-year in all three markets, and it's still climbing well beyond the historical average of 4% per year (year-over-year is a more reliable indicator of appreciation than month-by-month changes since home prices spike throughout the year). Sellers may not get the 25% over-asking bidding wars anymore, but they are still in a good position to profit from their home sale.
While the month's supply of inventory is increasing (which is good for buyers), it's still far below five-to-six months, which is what experts say is the marker of a balanced market. It's still a seller's market overall.
Two data points favoring home buyers are the overall decline of sales price to list price, as well as increased days on market. These signal that sellers are feeling the pullback from buyers. A falling sales price means that price reductions or negotiations are working more in buyers' favor, while increased days on market means buyers will have more time to view properties, make decisions, and submit offers.
Redfin FL Data
According to Redfin's housing market data, Florida's median sale price is currently $392,700 (+15.2% YoY), down from a high of $411,000 in May (-4.6%).
Compare that to the U.S. as a whole - the median sale price of $403,556 (+7.5% YoY) is a more dramatic drop from May's high of $430,300 (-6.6%).
In other words, although Florida is experiencing the same inflation/recession slowdown as the rest of the U.S., it's doing so at a much more gradual pace.

What Can We Expect of Florida's Housing Market in 2023?
Buyers may be wondering whether it makes sense to wait to buy, while sellers may be wondering whether it makes sense to hold onto their properties.
Experts expect prices to roll back from their peak, but high demand for houses will keep prices from dropping too wildly. Here's what they're saying:
Due to reduced inventory, "Home prices won't drop in 2023," predicts Nadia Evangelou, senior economist and director of Real Estate Research for the National Association of Realtors. "I expect pricing to be relatively flat, increasing by only 1%."
Goldman Sachs Research's G-10 home price model suggests home prices will decline by around 5% to 10% from their peak in the U.S.
Freddie Mac projects that the for-sale cost of a home will drop .2% in 2023.
Mortgage rates will likely be a big part of buyer/seller decisions on how to move forward. When mortgage rates were down, buyers could qualify for more - and sellers could get top dollar for their property. Now that rates are up, buyers have to opt for smaller homes - and sellers contend with fewer buyers.
Houwzer's Chief Technology Officer, Greg Phillips, was recently interviewed by MarketWatch and had this to say about the future of mortgage rates:
"Mortgage rates will likely continue to rise until we start to see data showing that inflation is under control. The whole market right now is sort of waiting for the signal that inflation is subsiding and we just haven't seen that yet."
For now, other mortgage experts are forecasting a wide range of potential rates for next year.
The Mortgage Bankers Association (MBA) is predicting an average of 5.4% by the end of 2023
Fannie Mae is predicting an average of around 6.4% throughout the year
The Economic Forecast Agency (EFA) is predicting up to 11% by the end of 2023
Higher mortgage rates can discourage sellers from listing their homes - they often don't want to drop their lower interest rate for a higher one, and a low supply of homes means buyers have to compete more for homes, keeping prices up.
You may have heard that academic researchers found the Southwest Florida region to be the most overvalued housing market in the US, based on statistical modeling of past sales. However, much of this can be attributed to the influx of people moving to Florida due to the relatively affordable cost of living and the ability to remote work. In both 2020 and 2021, Florida ranked as the number one state for net migration in the U.S.
What is the Impact of Hurrican Ian?
Thousands of homeowners were impacted by the hurricane that swept through southwestern Florida, and potential buyers and sellers alike may be wondering what impact this will have on the local real estate market (if any).
Surprisingly, the data may suggest the opposite of what one might assume - historically, real estate in hurricane-affected regions has actually appreciated above the national average following a storm, according to Forbes.
The underlying reason is that the housing stock itself is altered, but many storm victims don't want to leave the area where they have both professional and personal ties. So there is increased competition (due to people having to leave damaged homes) accompanies by a decrease in inventory (homes that have been too damaged for habitation can't be sold yet) which leads to higher prices.
Should You Wait to Buy or Sell Your Home in Florida?
Whether you're a buyer or a seller, you should weigh the potential costs of waiting, and keep in mind that the market may not shift in your favor.
Want to discuss your options with an experienced local Realtor?
Tips For Buyers
It's not a great time to be a buyer, but circumstances have been improving. Price appreciation is slowing down, and agents are reporting that buyers are able to negotiate down easier for repairs and other issues. Avoid appraisal gaps by putting in offers that reflect the home's true worth.
Keep in mind that most experts aren't predicting prices to decrease this year, so make plans with the expectation that these might be the best conditions you're going to get.
Don't treat real estate as purely an investment: it should be first and foremost your home. If you're simply looking for a way to get a return on your money, consider placing your cash in a high-yield savings account, REIT, or the stock market. Overall, real estate is a safe bet because over time, it always appreciates - regardless of recessions and other economic concerns.
"Nothing really depreciates in real estate unless there's some catastrophic circumstance affecting it," notes Kaynea Bingham, an Orlando-based Houwzer Realtor. "You're always going to see the benefits of real estate in terms of appreciation, having a place to live, investing in your portfolio, and watching your net worth go up."
If you're renting now, buying means that you can start building your own equity - rather than paying off your landlord's mortgage.
However, if your financial plan depends on selling your home within the next couple years and reaping the benefits of fast-paced appreciation, you may want to think again. Most experts recommend staying in your home for 4-5 years so that you can make back the money you spent on closing costs.
Tips For Sellers
The market overall is still one that favors sellers. Sellers can ask for concessions from buyers and often get them thanks to the competitive nature of the current market. Low inventory continues to benefit sellers.
Some sellers are hoping for interest rates to fall, which could bring more buyers to the market and benefit them when they themselves look for their next home.
Rates may come down, but inflation and recession conditions can keep many buyers away from the closing table - and there is no guarantee that the mortgage rate will drop by a significant degree. And it's possible that inventory will eventually rise, cutting down on the competitive conditions sellers currently benefit from.
Sellers who are intent on selling and maximizing their profit should consider working with a brokerage charging a more fair 1% listing fee like Houwzer, preparing their home by taking care of cosmetic issues, and making sure the photography of their home showcases it to its fullest potential so that the home sells quickly - and for the highest possible price.
For Further Reading
Get the Knowledge You Need to Win
---
Subscribe to our newsletter to get essential real estate insights.
Recent Articles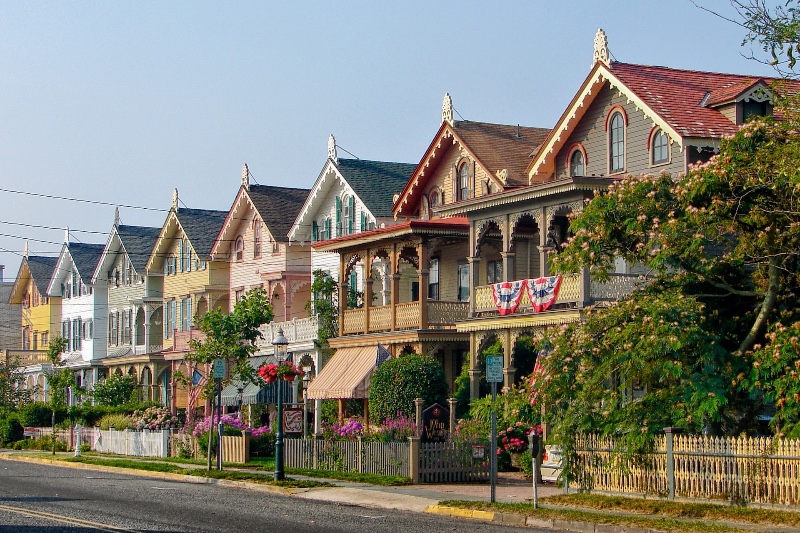 Posted on Dec 05, 2022
New Jersey is home to beautiful beaches, a rich history, and vibrant communities. Many potential...