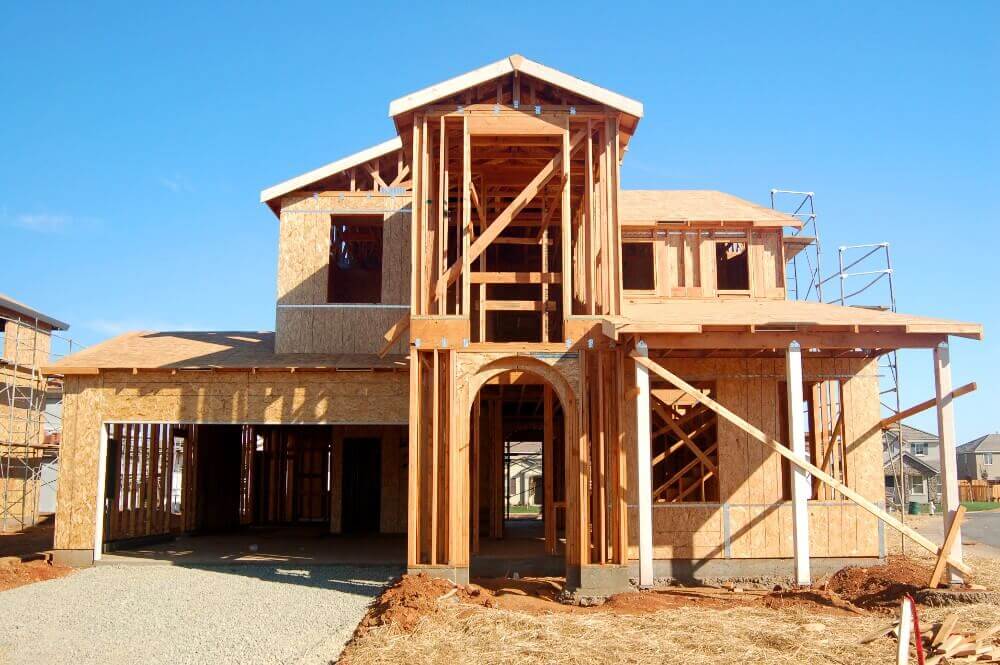 Should You Buy a New Construction Home? How it Could Help You Get a Better Rate
Posted on Jul 27, 2023
---
Plenty of homebuyers are fed up with the current housing market. But what if new construction homes are the secret sauce to getting a home you love—with a rate you can afford?
Demand has been rising for new construction, and that's only likely to increase over the next several years as buyers begin to accept the higher-rate environment and explore what their options are for trading up and moving in.
According to the National Association of Home Builders, it's a good time to get into buying a new home because home builders are eager to recoup their costs by selling. Approximately 56% of builders are offering incentives (like rate buy-downs) to buyers, and 25% of builders reduced the price of their homes in June to help improve sales.
Here's what you should know.
Rates offered by new construction
Mortgage rates vary constantly—by the time you read this, in fact, this information will likely be outdated. Still, a consistent theme is that home builders can offer lower rates (even if what, exactly, that rate is may differ from day to day).
According to surveys conducted by John Burns Real Estate Consulting, approximately 75% of builders were offering mortgage rates lower than anything buyers could have found on their own at the beginning of this year.
And Ali Wolf, chief economist at Zonda, published this information on what builders were offering buyers:
Even a temporary 2-year rate buydown can be helpful since it gives buyers a couple of years to save up money and potentially increase their income as well, making the mortgage payments easier.
Earlier this month, Realtor interviewed a couple who were able to buy a brand-new home for less than an existing house. They were able to move in immediately, and unlike many of the pre-existing homes they'd looked at, the home had numerous high-end amenities.
Although the builders wouldn't budge on the home's price, "they more than made up for it with a lower-than-average interest rate through the builder's lender of 5.5% and no closing costs." (average closing costs at the time they bought their home were around 5.8%-6%).
Keep in mind that builders are often reluctant to lower the price of homes because it sets the price for the rest of the new home community—impacting how much they can make with other buyers. But they're often willing to cut deals with buyers in ways other than the sticker price!
"I've seen a builder offer roughly $30,000 in credits before. There was an instance where a buyer needed a rebate literally right before they signed the contract, and the buyer rep made a call to her supervisor who authorized an additional $5,000 credit on the spot," recalls Virginia-based Houwzer Realtor Muoki Musau.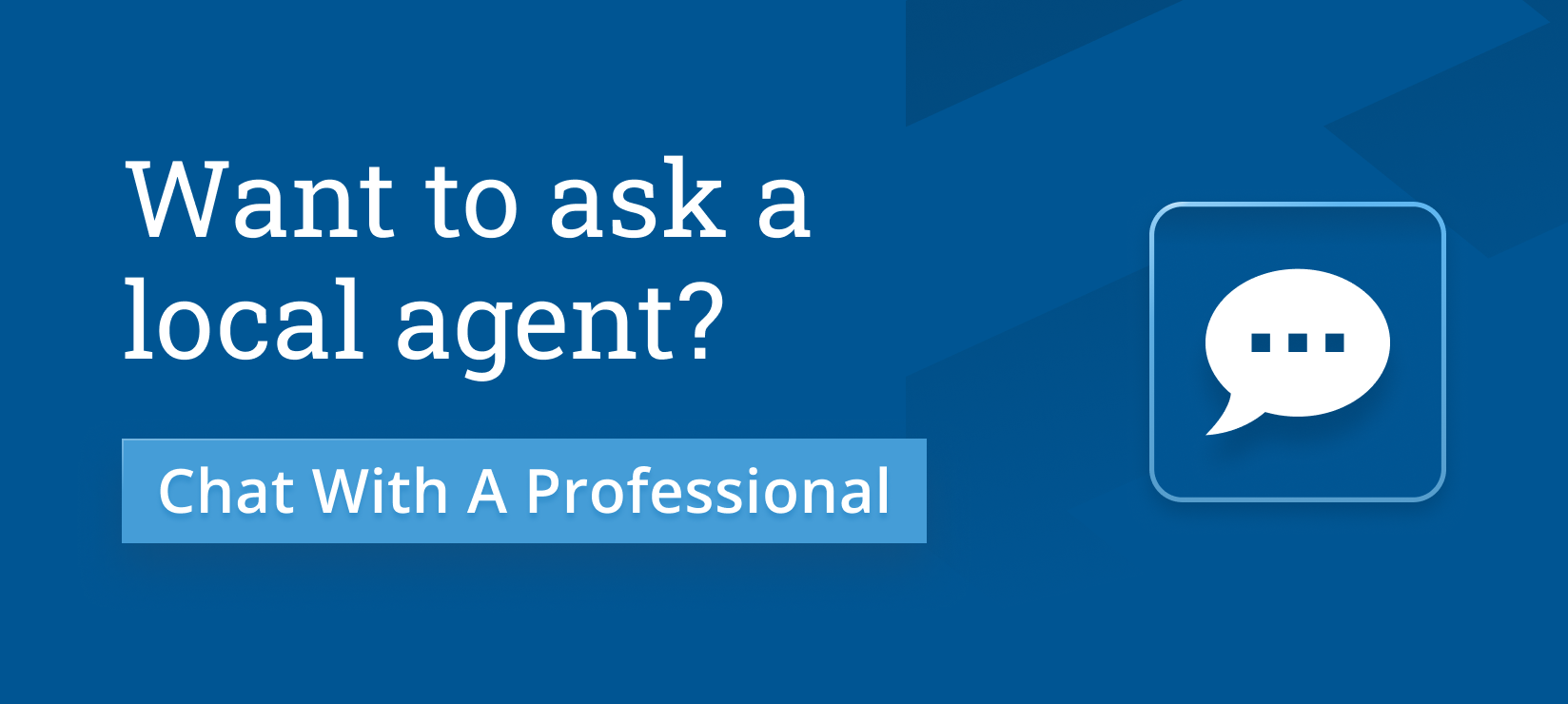 What are the key advantages of new construction?
In today's low-inventory market, sellers are often hampered by the sheer lack of homes. Even if they're ready to sell their own home, they might be worried about finding the next one on a timeline that works for them. Even if they find the right home, in the current environment, they might have to compete against multiple buyers—with the possibility of getting outbid.
Buying a new construction home (especially an already-built spec home) eliminates a lot of the uncertainty because buyers can buy the home outright without having to wait for the seller to review multiple offers and make a selection. And because the home is new, you're a lot less likely to encounter hiccups in the closing process. There is no family that needs to move out, and you're unlikely to come across major inspection issues in a new home.
"New construction can be a great option for homeowners who need to sell their home to buy another one," says Musau. "A home-to-sell contingency almost always puts buyers out of competitiveness because of the lengthy timeline and increased variables, so being able to secure your next home, even if conditionally, is something many folks appreciate."
Various options for new construction
Many potential homebuyers are dissuaded from new construction homes because of the perceived issues with timelines, construction complications, and affordability.
In a traditional new construction home where the buyer buys the lot and works with the builder to construct the home, it often is a process that requires patience.
It's not uncommon for homes to take longer to build than their estimate, and for the costs to come higher than estimate, so it makes sense to plan around this. Builders are often dealing with factors outside of their control, such as supply chain issues, labor shortages, and subcontractors.
However, homebuyers can also buy homes that are fully built—also known as a spec home. A spec home is already finished and has a set price, allowing buyers to move in fairly quickly—along with the reassurance of having predictable costs. Buyers know what they're getting. The disadvantage, of course, is that the home might not be built to the buyer's exact desires - but for many buyers, this is an acceptable trade-off.
Spec homes: built without a buyer in mind and move-in ready. Can be purchased with a traditional mortgage. May use contractor-grade materials in construction (not premium materials).
Tract homes: builders can save on material costs by constructing multiple similar homes at the same time. Can be purchased during or after construction is complete. The buyer may get some (limited) choices for how they want the home to look.
Custom homes: if you want a new home built specifically to your needs—and potentially incorporating high-end appliances and materials—then a custom home might be the right solution. "You can make your home what you want! From design center to lot size/location, you can customize your home to match your preferences," explains Musau. "This is where the sales price goes up, though, so a measure of restraint is advised. Nevertheless, having options is something many homebuyers haven't experienced for years."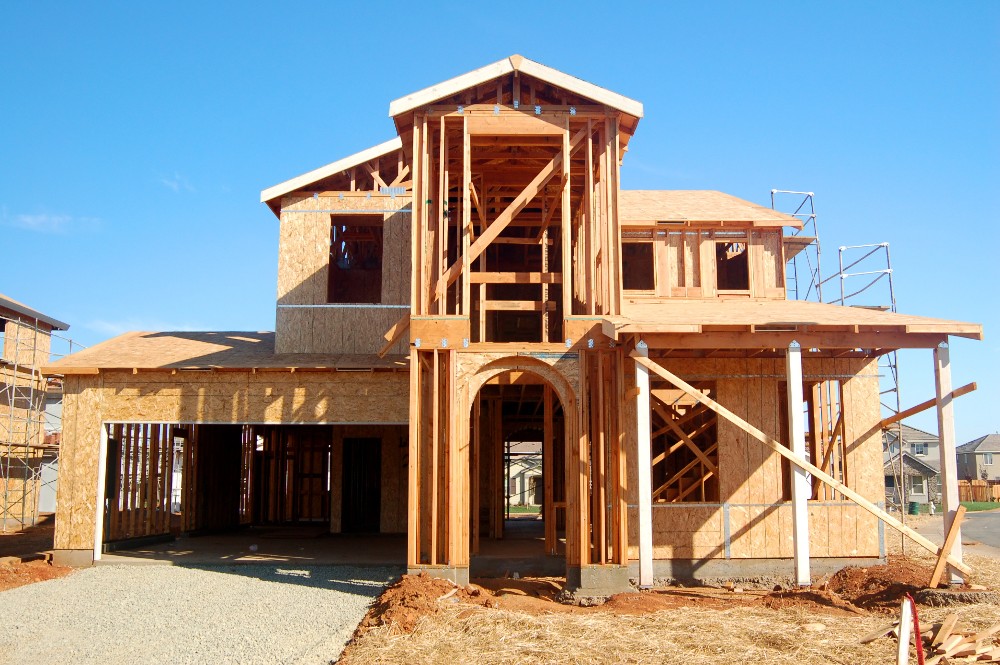 How to qualify for new construction mortgage
Not surprisingly, the requirements for financing a new construction home are higher than an existing home—because if you back out, the builder is in a bind. If the home isn't built yet, you'll first need to get a construction loan. This is a short-term loan with a short-term borrowing rate that will get you through the home-building process.
Most lenders will require 10-20% down for the builder's deposit, which is a lot higher than the minimum amount needed for an existing home (3%). The builder's deposit, once construction is finished, goes toward the down payment and/or other closing costs. It is similar to the earnest money deposit for a regular home loan.
When do you start paying mortgage on a new build? When the home is complete, you'll close on the home and receive a home loan (along with a mortgage rate).
However, all this isn't true for spec homes. If the home is already completely built, you can purchase it with a traditional mortgage and as little as 3% down.
Drawbacks of new construction
Of course, buying a new home isn't for everyone. Here are other reasons new construction may not be the right choice for you.
Location
New homes can't be built in every neighborhood—not surprisingly, many new construction neighborhoods tend to be outside of metro areas in the nearby suburbs where unoccupied land is more plentiful. For buyers focused on living in a particular neighborhood, location can prove to be an issue with new construction.
(Variable) Price
As of June 2023, the median cost of a new construction home was $487,300, while the median cost of an existing home was $410,200, according to NAR. For buyers who are focused on home price rather than rates, this can be a sticking point.
For buyers interested in a custom build home, the fluidity of pricing can make budgeting difficult. Unlike an existing home, buyers need to budget over the expected cost to make sure they can afford the final home. Rate fluctuation can also make things difficult.
"One of the biggest challenges of new construction financing is time. Interest rates can fluctuate a lot. For example, if you started a build in March 2022 and were set to close in November 2022—you'd have a conditional approval at 4% but would be staring at a 7% rate!" explains Musau. "Some buyers opt to lock their rate in for the duration of construction. This ensures the rate won't change. But it's not cheap: a rate lock is ~0.25% - 0.5% of the loan amount. But it is the price for peace of mind."
Does it make sense to have a Realtor represent you?
Technically, you don't need an agent to represent you, and you're a little more protected than the average home buyer if your new home comes with a one-year warranty.
However, having an agent on your side can be essential for feeling like your needs are being addressed and your side is being represented in the transaction. Remember: the builder doesn't represent you. They represent themselves!
"I've read a ton of negative reviews from buyers who've had bad experiences with builders. And a lot of the complaints are fair but avoidable," explains Musau. "A lot of 'I didn't know...' 'I wasn't told...' - and the reality is that they don't need to because they don't represent the buyer. If you need weekly communication, if you don't tell them, you won't get it."
Ultimately, the agent, if you have one, does a lot of the heavy lifting of making sure things run smoothly to closing - just as they would in a typical real estate transaction. "You can spend all day thinking about your house and managing the transaction, or I can do it," he notes.
Buying a new construction home: the possibility of a new home for the same price
According to Reuters, new home construction experienced the highest surge in May of the past three decades, with permits for future construction also rising.
Rather than throwing in the towel on buying a home, it's clear that buyers are increasingly interested in benefitting from new construction.
Musau asserts that his experiences with home builders have been largely positive:
"Builders have recommended contractors, educated my buyers on the deep nuances of their communities, and added repairs during the final walkthrough in order for the client to have a great experience. They can be great collaborators when they know what's expected and they're given professional courtesy and respect."
Get the Knowledge You Need to Win
---
Subscribe to our newsletter to get essential real estate insights.
Recent Articles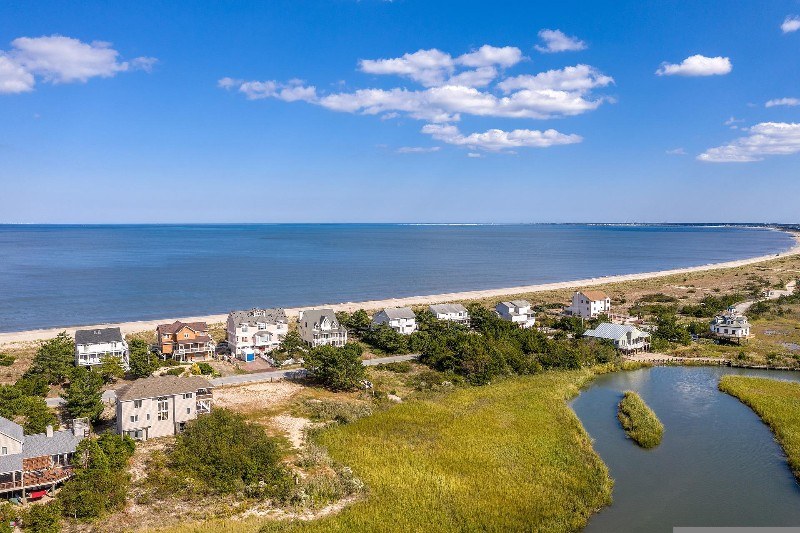 Posted on Jul 27, 2023
Delaware is a popular state to move to, especially for residents of nearby Pennsylvania, New...